Rhonda White wins the Guild's greatest honour
But there's no time to rest as she focuses on the future of pharmacy
Terry White Chemists co-founder Rhonda White has received the Pharmacy Guild's most prestigious award, an honorary life membership.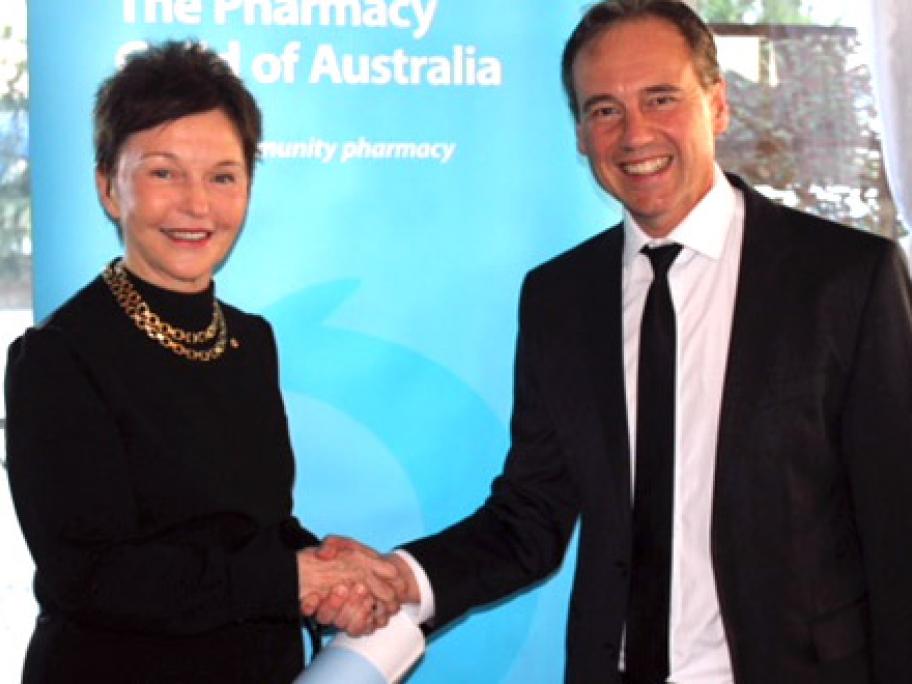 The award has been presented to Ms White at an event attended by Minister for Health Greg Hunt.
Guild president George Tambassis says the award recognises her iconic status in Australian pharmacy, as well as the many years she has spent inspiring and mentoring young pharmacists.
"She has given her time generously at Guild conferences and events, and has a presence that encourages young pharmacists to strive for excellence," he says.
Ms White helped provide systems to the Guild that were used to develop the QCPP program. This has put pharmacy on the front foot when it comes to control of its standards.
She's proud of the award. But rather than bask in the glory, she's using her award as a platform to do what she does best — inspire the next generation of pharmacists.
She says remunerated professional services are the future and young pharmacists have a lot to look forward to.
"One of the greatest costs to government is unnecessary hospital admissions and pharmacists have a huge role to play in that area and can assist the government to maintain the sustainability of the system."
In an interview with Pharmacy News, she emphasised the important role of the peak bodies.
"Without the Guild to facilitate all the necessary communication with government and speaking as one, the profession wouldn't be as strong as it is today. "
She says young pharmacists are committed to helping the community.
"They do genuinely want to make a difference. They have to be a little bit altruistic, but they've also got to be pragmatic about the barriers we've got to get through and who we've got to work with to achieve it."
Ms White says it was wonderful to meet all of the young pharmacists who had joined Guild committees and  national council.
"That sends a positive message about the future of the profession."