Rohan Aujard convicted of lying in bankruptcy papers
The former pharmacy tycoon has been given a one-year good behaviour bond
Rohan Aujard, founder of the failed Pulse Pharmacy group, has been convicted of making false declarations in relation to his bankruptcy.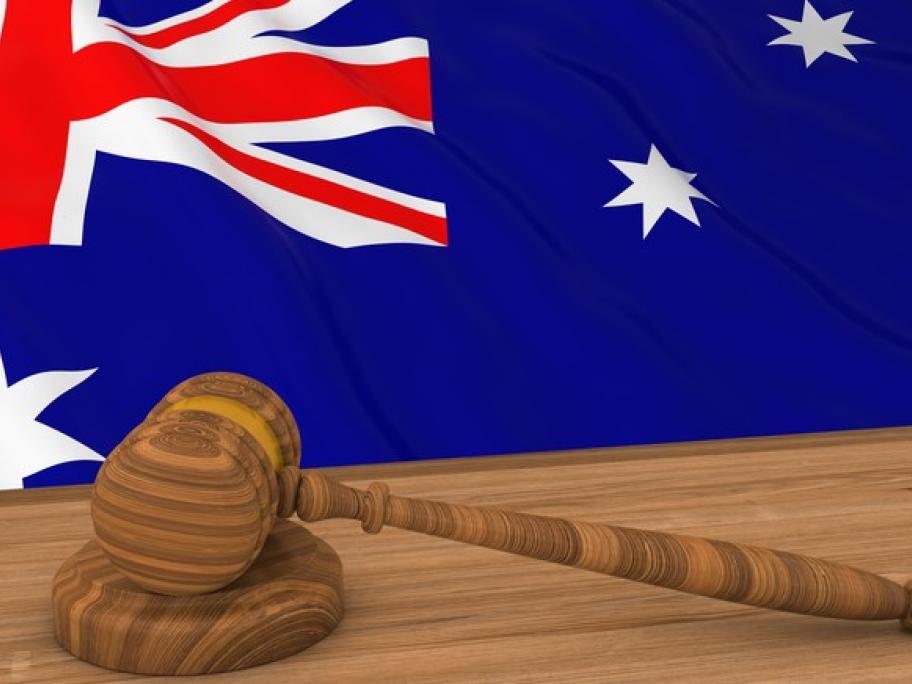 Mr Aujard, who plead guilty to the charge, was handed a one-year good behaviour bond with conviction and ordered to pay $500 to the court fund.
The former pharmacy tycoon faced a maximum penalty of 12 months in jail and/or a $6600 fine when he appeared in the Melbourne Magistrate's Court this week.
The case was brought by the Australian Financial Security Authority (AFSA), which handles bankruptcies.
The false assertions were in two statements of affairs provided to the trustee to initiate the bankruptcy.
According to the prosecution, Mr Aujard:
Incorrectly claimed he didn't own or wasn't buying a house in the Melbourne suburb of Hawthorn listed as his address.
Failed to declare 70,000 in shares which were sold in January 2012, resulting in a total of $42,263.04 being paid into his joint Commonwealth Bank account.
Claimed he had $179.10 in a Commonwealth Bank account on the date he signed each of the statements. In fact, the balance was $101,263.14 when the first statement was signed in August 2012. When the second statement was lodged in September 2012, the balance was $22,803.52
Failed to declare he transferred ownership of racehorses to a racing stable to clear a $132,360.23 debt to the stable.
Mr Aujard's lawyer argued for a bond without conviction, claiming his client had been more than punished in the last six years.
His bankruptcy had been extended to an "absolutely uncommon" eight years partly for the same reasons he faced the current criminal charge.
He had suffered stress and anxiety and had been "repeatedly" spoken of in the media.
He'd been "ridiculed", his reputation was "shot" and he found it difficult to find employment in pharmacy.
Further, the Pharmacy Board would have to be notified if Mr Aujard were convicted and this could affect his registration as a pharmacist.
However, the magistrate said people in Mr Aujard's circumstances had a responsibility to tell the truth.
"The bottom line is you should have told the truth and you didn't, and now you are here facing criminal matters."
The court heard Mr Aujard now lives in a rented flat and earns $60,000-$70,000 a year. In addition to a new job in racing, he works every second Sunday in a pharmacy.
Mr Aujard's lawyer told the court his client was a "self-made man" who didn't have the financial backing of "old world money".
He started his career as an employee pharmacist and was eventually offered a 15% stake in a pharmacy.
Mr Aujard only became an entrepreneur because the NAB "knocked on the door" and offered him a $200 million loan to expand. The number of pharmacies rapidly grew from eight to 80 and was once "as big as Chemist Warehouse".
Pulse had a turnover of $400 million and 2000 employees at its peak, Mr Aujard's lawyer said.
Under trading terms offered by Sigma, he didn't have to pay for stock until it sold.
But the rug was pulled from under him when Sigma pulled back its trading terms after encountering legal difficulties in 2010 resulting in a class action.
"Like a deck of cards" everything fell down and Pulse was eventually placed in liquidation and the pharmacist suffered an "enormous fall from grace", the court heard.
Mr Aujard, who personally guaranteed each of the pharmacies, became bankrupt after creditors refused to accept his offer of $500,000 — $350,000 of which would have come from family and friends.
Sigma ($16 million) and Australian Pharmaceutical Industries ($6 million) were among the biggest creditors.
Mr Aujard was ordered to pay $183.29 in costs to AFSA.