Shock diabetes ad depicts amputee
Shock advertising is being used by New York's health department to drive home the health risks of obesity and type 2 diabetes with a poster that depicts an overweight man with an amputated leg sitting beside supersized fizzy drinks.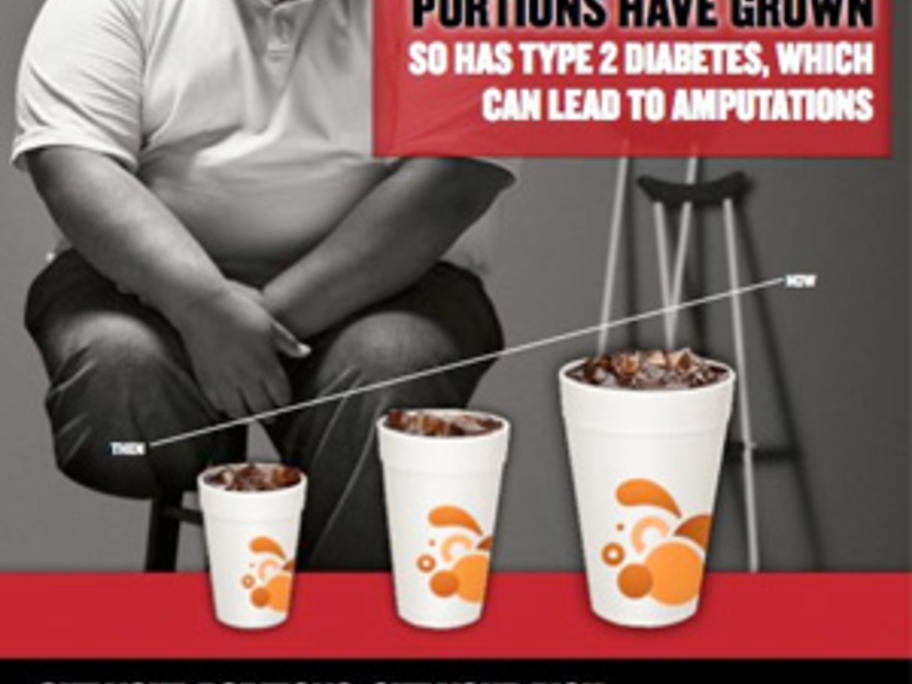 The caption on the hard-hitting posters, which began releasing on Monday, states: "Portions have grown. So has Type 2 diabetes, which can lead to amputations."
New York's Department of Health and Mental Hygiene has launched the campaign to help New Yorkers think twice about their portion sizes, as nearly