Stamping out the problem
Dr Simon Pilbrow is one of a diminishing breed who still visits aged care facilities. He noticed the prn medication orders were pasted onto the paper notes on large yellow stickers, which the doctor later signed.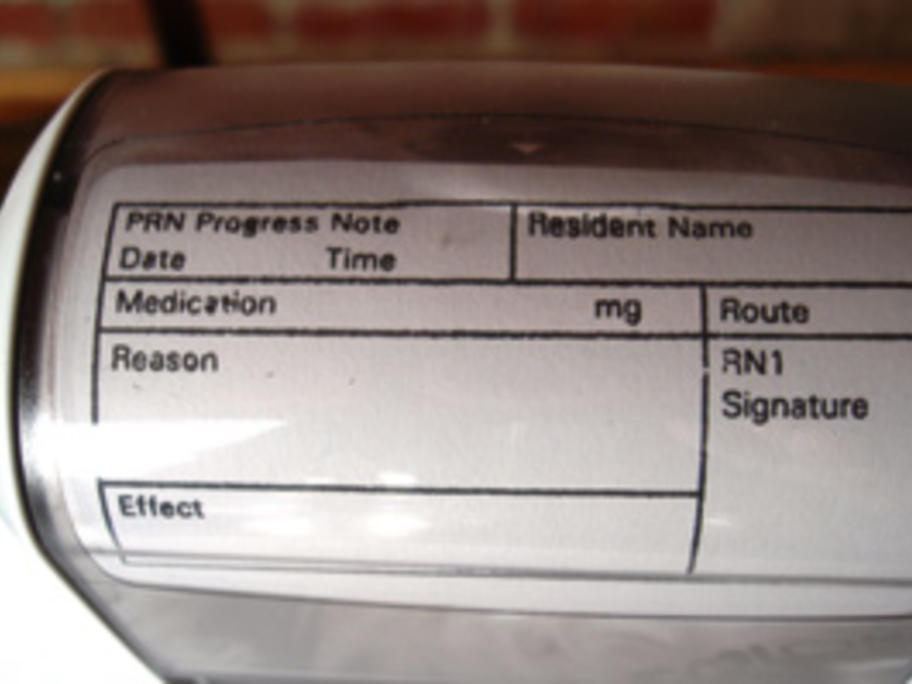 After every drug round, the patient records became increasingly bulky, so Dr Pilbrow bought five stamps from a newsagent and designed a prn template.
The stamp replaces the stickers on the drug trolley. It doesn't increase page thickness and takes up just half the space on the page.