Steady stream of concerns undermine good work of the NDIS
Five years on, there's are many worrying stories
The NDIS has transformed thousands of lives for the better, but it's also prompted claims of corruption and fears that many ineligible patients will simply be forgotten.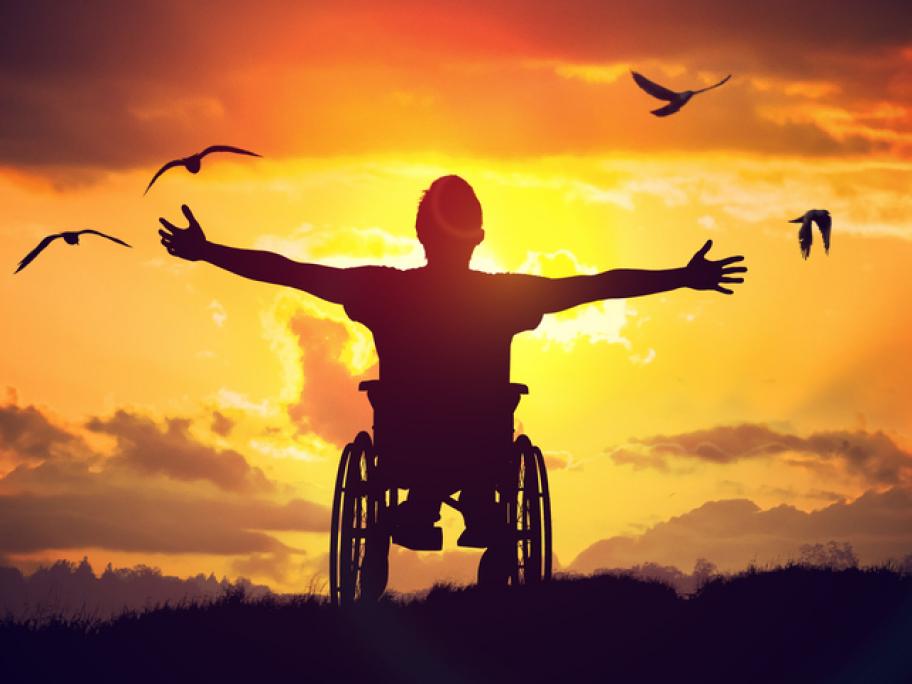 Among the many services delivered by the National Disability Insurance Scheme in recent months was a Jamie Oliver cooking class for a patient with severe, complex health issues.
The question for her treating psychiatrist Professor Stephen Kisely was not so much the quality of the celebrity chef and his aubergine parmigiana offerings, but the fact that his patient may have other, more pressing priorities in her life.
"What she needed was intensive, structured daily activities, more attention in terms of becoming more independent, getting help with budgeting, self-care and socialisation," says Professor Kisely, a professor of psychiatry and epidemiology at the University of Queensland.
"But I had no input into the plan. I was just told by the NDIS what she'd been allocated, what she felt she needed.
"I was gobsmacked, shall I say, to use the technical term."
A bureaucratic mess
Hailed as a new dawn for those living with disabilities, the NDIS was touted as an end to a chronically underfunded, unfair and fragmented system that had failed too many for too long.
Video: Watch then PM Julia Gillard introduce legislation for funding the NDIS.

So there were good reasons for the tears from then prime minister Julia Gillard, and hugs from one of its chief architects, then minister for disability services Jenny Macklin, when the scheme was finally made law in 2013.
While the NDIS has unquestionably transformed thousands of lives for the better, five years on there remains a steady stream of stories about a system that is also described as underfunded, unfair and fragmented.
Even Ms Macklin has expressed her frustrations, saying it's turning into a "bureaucratic mess".
Among the big issues for doctors are the care packages created under the NDIS with little consultation or expert input.
Professor Kisely says: "I can assure you, everyone in psychiatry is complaining.
"In the old days, we and the NGO used to sit down and agree what sort of package might be useful for the individual. Now it is supposed to be patient-centred, so we actually have no input into what support they get.
"My patient may have a guardian who assists them in making choices, but the clinician, whether that's a psychiatrist or GP or whatever, is now cut out of the whole process of what sort of supports they may get."
In some cases, the NDIS care packages end up being little more than a rort — not by the patient but by the service providers.
Sydney psychiatrist Dr Bill Pring, who recently fronted the AMA national conference in Canberra to express his concerns, talks about the case of a patient who was granted a $50,000 NDIS package that included 14 counselling sessions at $275 an hour, along with a lot of transport assistance even though the patient's parents were able to drive him around.
"He got a lot of money because he had pretty smart disability people who got involved with him," Dr Pring tells Australian Doctor.
"They really knew what they were doing. They set up the program, the disability needs assessment themselves, and they made sure the services he got were the ones that they could provide.
"That's why I said during a debate at the AMA conference that it's corrupt."
He says there are also potential risks to patients because the programs are not integrated with their medical treatments.
"With some people, including the one I was speaking about, there have been serious suicide attempts in the past, fairly unexpectedly at times," Dr Pring says.
"And you need everyone working with the person, to not lead the person with the psychosis down a track where the psychosis may be worsened and they may be made more at risk of suicide, for instance.
"I think the fact that there is no integration with the medical treatment is wrong. It's a huge industry being set up, and some people are pretty smart people, who are setting up services."
Existing services under threat
While some services have clearly evolved quickly in the new NDIS multibillion-dollar ecosystem, perhaps the most alarming issue is the way the system has also put the survival of existing service providers under threat — including services that care for some of Australia's most vulnerable people.
For instance, One Door Mental Health, previously known as the Schizophrenia Fellowship of NSW, specialises in helping those with severe mental illnesses such as schizophrenia, bipolar disorder and depression. It has been struggling.
CEO Rob Ramjan says the organisation only has guaranteed funding until June 2019. After that, three-quarters of its federal funding will end up in the NDIS funding pot — even though most of One Door's existing clients don't qualify for an NDIS package.
"I've been in mental health for 50 years and I've never known a more chaotic and dysfunctional time for people with a mental illness or psychiatric disability," Mr Ramjan says.
"At the end of the day, up to 80% of people who are currently getting a service [from us] will get no service because they won't qualify or won't apply for the NDIS."
Prior to the NDIS roll-out, Mr Ramjan says One Door had more than 250 staff, 500 volunteers and 45 offices across NSW. It's since lost about 35 staff and will lose more once the NDIS is fully implemented.
Is this an isolated case?
Mr Ramjan's concerns run right through a University of Sydney report called Mind the Gap, released earlier this year.
It concluded that a long list of well-known programs — including Personal Helpers and Mentors, Day to Day Living and Partners in Recovery — are under threat because of the way their funding is shifting into the NDIS.
It is worth noting here that Partners in Recovery, which offers support packages for those patients with severe mental health problems who have traditionally been left to rattle around between hospital and community care, is that rarest thing — a genuinely successful mental health policy.
"[All are] rapidly downsizing," says the Mind the Gap report. "Stakeholders explained that the severe impact has been partially hidden for the short term because organisations have been providing non-sustainable 'free' services.
"They described doing this because of a sense of ethical responsibility to people they were once funded to support and who were now being left 'high and dry'."
The Federal Government has announced an $80 million package over four years designed to address these looming service gaps, particularly for those with a mental illness and a psychosocial disability who do not necessarily qualify for NDIS money under the eligibility criteria.
Mental Health Australia CEO Frank Quinlan is grateful but still cautious, given the dollars actually being offered.
"I don't think this [federal money] is going to be enough to close [the gap] but ... I think it's a really important first step in resolving these issues."
Concerns looking ahead
Professor Kisely says he fears for the future. Not all of his patients will receive NDIS support. And for those who are eligible, there are many who simply don't have enough support to battle their way through the NDIS bureaucracy.
"At the moment, I can find ways to access services, but I am worried about what will happen to these patients when the money runs out and people forget about them," he says.
"Unfortunately these sorts of patients are the patients that society easily forgets.
"The problems are looming. It's more important to jump up and down now, before rather than after the train wreck."
---
More information:
Mind the Gap: The National Disability Insurance Scheme and Psychosocial Disability