Study reveals abnormal prescribing for dementia patients
Australian nursing home patients are both over- and underprescribed key drugs
People with dementia in nursing homes are prescribed more risperidone, buprenorphine and trimethoprim than their peers without cognitive problems, an Australian study suggests.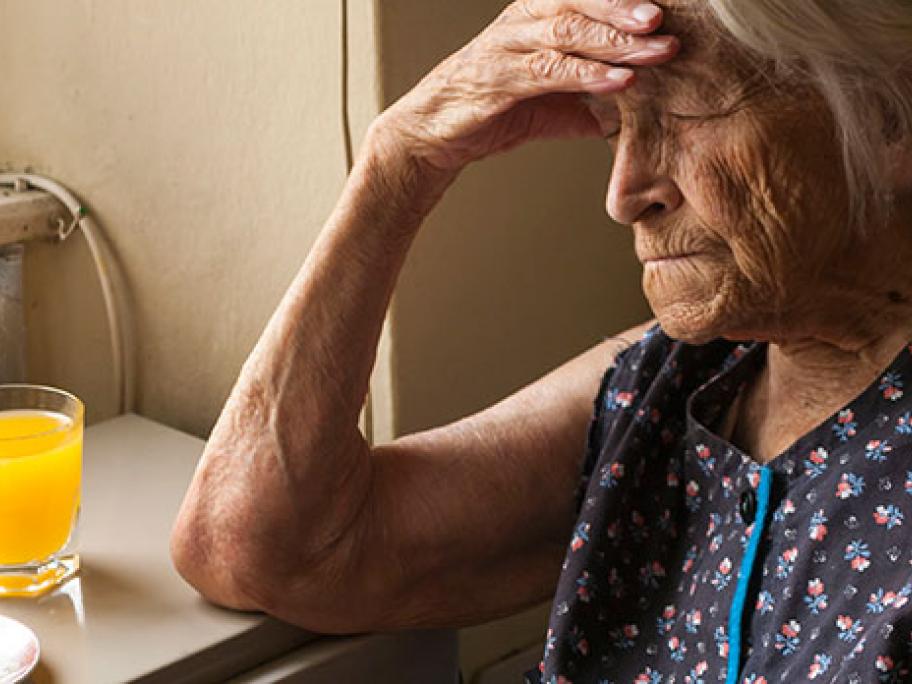 However, they also receive fewer cardiovascular and respiratory medications.
Dementia patients are more than nine times more likely than a person without dementia to be on the antipsychotic risperidone, according to the study of more than 900 nursing home residents. 
About two-thirds of the patients had dementia and one-quarter were taking the antipsychotic.
The drug was probably being overprescribed, the researchers said.
"It is unlikely that risperidone is being used only for the management of symptoms that place the residents or others at significant risk of harm," they wrote in Pharmacy, Practice and Research.
The study found a trend towards unusual and abnormal prescribing patterns, said co-author Dr Craig Whitehead, clinical director of the department of rehabilitation, aged and palliative care at Flinders Medical Centre.
"Risperidone is indicated for changed or challenging behaviour in dementia. At its most severe form, that will be for aggression to other people or staff members, or severe agitation where the person is very upset," he said.
However, the drug posed an increased risk to older people the longer they were on it, including an increased risk of falls, blood clots and death, he said.
"Part of the reason risperidone gets such a bad name is because it's the best studied drug and so we actually know what its risks are. While risperidone may be bad, alternatives may also be bad. We just don't know.
"If you're a GP and you've got someone with a behavioural problem, you only have limited options," he said.
Patients with dementia were also more than three times as likely to be prescribed buprenorphine than those without the condition, the study showed.
Buprenorphine might be being used to help with the behavioural and psychological symptoms of dementia, the researchers suggested.
And the higher levels of trimethoprim prescribing in dementia patients might be caused by attributing worsening cognition to UTIs rather than dementia, they said.
Meanwhile, patients with dementia seemed to be underprescribed some cardiovascular and respiratory therapies.
Prescribing rates for glyceryl trinitrate and salbutamol in dementia were less than half that for patients without the condition, the results showed.
Awareness of this possible under- and overtreatment of UTIs would improve the management of these vulnerable patients, the authors concluded.
The research was conducted in 17 not-for-profit nursing homes across four states. Participants had a mean age of 85 and 75% were female.
---
More information: Pharmacy Practice and Research 2019