Study reveals selection bias in treating premature babies
Birthweight and gender are a factor in some neonatal care unit admissions
Extremely premature babies born at 23 weeks' gestation are managed differently to those born at 24 and 25 weeks' gestation.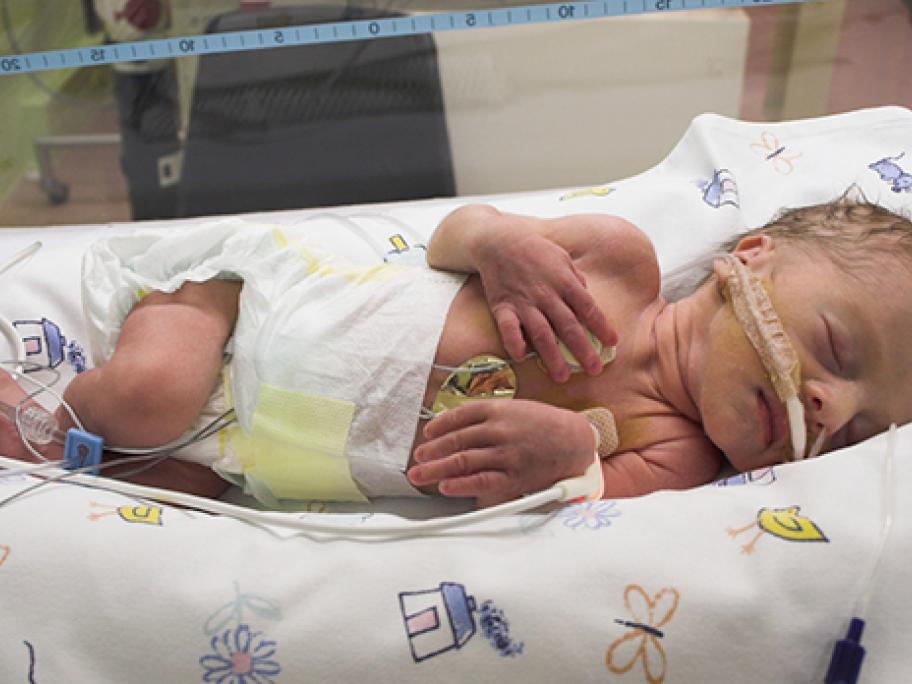 The study reveals several disparities in treatment and a selection bias.
Researchers from Adelaide analysed the clinical characteristics of all Australian births and neonatal care unit admissions (NICU) from 2010 to 2013 at 23, 24 and 25 weeks' gestation.
They found that decisions regarding perinatal care play a greater role in the survival of infants born at 23 weeks' gestation than at 24 or 25 weeks'.
The researchers from Flinders Medical Centre note that NICU admission occurred in 15% of all births at 23 weeks.
In contrast, 49% of infants were admitted to the NICU at 24 weeks', and 64% at 25 weeks'.
At 23 weeks', only 13% of live-born infants weighing less than 500g were admitted to a NICU compared with 43% of those who weighed more than 500g.
Further, a lower proportion of live-born boys were admitted to a NICU at 23 weeks' (33%) than girls (43%).
Yet, at 24 and 25 weeks', birthweight (including a birthweight of less than 500g) and sex had little or no impact on NICU admission.
In addition, only 8% of live births were by caesarean delivery at 23 weeks', compared with 33% at 24 weeks' and 48% at 25 weeks' gestation.
The reasons for these differences are not clear from the data but may suggest a more conservative approach to management at 23 weeks, the authors say.
In a linked editorial, US paediatrician Dr John Lantos notes that "most of what we think we know about survival rates for infants born at 22 or 23 weeks' gestational age is probably wrong".
"Studies that only look at mortality after live birth are flawed because obstetrical decisions and fetal interventions now have a big impact on the number of fetuses that survive in the womb until birth," he says.
– Reuters
---
You can access the study here