Sussing out the Spotcheck service
The Pharmacy News team was recently invited to experience, first-hand, the Spotcheck skin cancer screening service offered by Chemmart.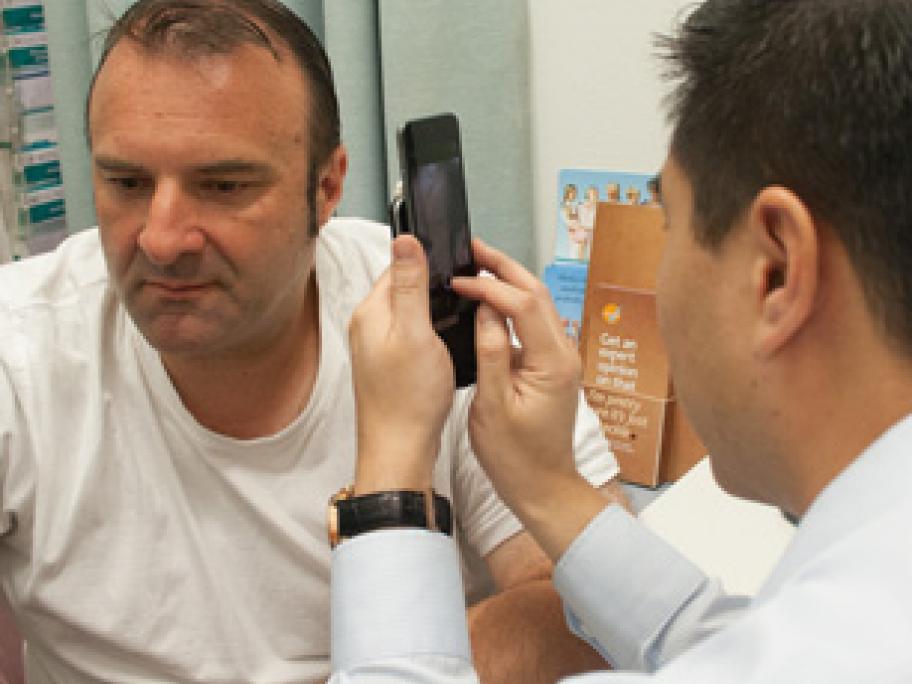 Editor Chris Brooker (pictured) acted as guinea-pig on the day, submitting to an inspection of three skin spots of his choice. The spots were photographed by Chemmart Drummoyne staff member Robert Lim in a private consultation area, and then forwarded on to Spotcheck doctors.
An iPod Touch was used to photograph the spots, with a special app installed to send the images straight to skin specialists for