Tassone pens open letter to AMA's Tony Bartone
He says pharmacists and local doctors are able to rise above the current sabre-rattling
AMA president Dr Tony Bartone is due to address the National Press Club on Wednesday. Below is an open letter to Dr Bartone Australia's community pharmacists, penned by the acting national president of the Pharmacy Guild of Australia, Anthony Tassone.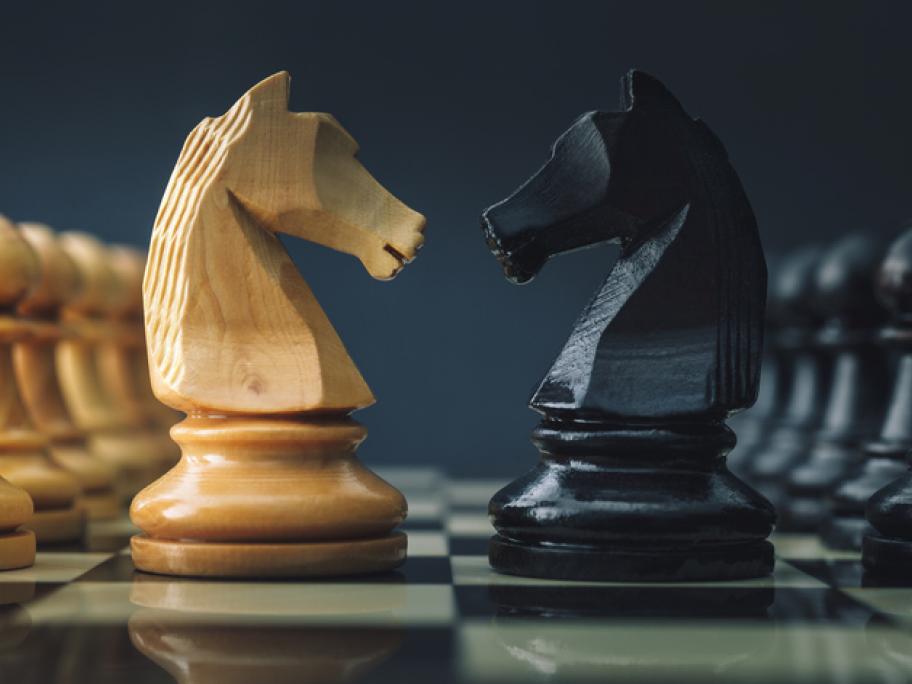 ---
Here's an idea: health professionals working together
There's nothing surer in the life of a community pharmacist than an onslaught of abuse and derision from doctors' organisations the moment anyone dares to mention a broader scope of practice for pharmacists.
Never mind that the greater utilisation of pharmacists will benefit patients; will be within existing limits of pharmacists' expertise; regulated by a national practice board; is already in place in many comparable countries; will always be conducted collaboratively with doctors and other health professionals; will save money in the health system; and relieve some of the stress on GP waiting rooms and emergency departments.
Nope – you can set your watch by the predictable and often hysterical outbursts from doctor organisations such as the AMA and the Royal Australian College of General Practitioners (RACGP).
The latest storm of overblown claims and scaremongering was triggered by the Pharmacy Guild's submission to the Queensland Parliamentary Inquiry into aspects of pharmacy regulation and practice, including consideration of the potential for pharmacists to contribute more to the health system in the state.
Just like Pavlov's predictable pooch, the AMA salivated and barked. "People will die if life-saving opportunities are missed and it will be in the hands of the government if they agree to these proposals," said Dr Dilip Dhupelia of the Queensland AMA.
This knee-jerk reaction reminded me of the almost comical predictions of disaster the AMA and other doctor organisations warned of a few years ago, when pharmacists first began being trained to administer influenza vaccinations to adult patients.
In 2014, the then president of the AMA, Dr Steve Hambleton, actually tried to have the Queensland vaccination trial shut down, saying: "It is not in the interests of patient safety for pharmacists to participate in this irresponsible trial. It could even be dangerous."
Spool forward to 2018, and over the past two years, hundreds of thousands of Australians have been vaccinated against the flu at community pharmacies – unambiguously safe and convenient for patients, and boosting the community's level of immunity against a killer disease. The scaremongering by doctors failed.
Following a recent announcement that an elected NSW Labor Government would expand the vaccines that pharmacists could administer to adults to include measles mumps rubella, and diphtheria pertussis and tetanus, we saw Dr Kean-Seng Lim, president of AMA NSW, ignore the experience in other Australian jurisdictions to take to social media, calling it a "sort of silliness that occurs when healthcare is nonsensically deconstructed by special interest groups". 
The AMA should hang its head in shame after such a regressive and, thankfully, unsuccessful campaign.
The RACGP president, Dr Bastian Seidel, made the extraordinary admission on 5 July that patients with complex conditions requiring longer appointments are being refused by doctors because they are not financially viable.
"If it's more complicated, you have to go elsewhere," Dr Seidel said.
This was an alarming admission by the RACGP, and one that highlights the potential for pharmacists to help by taking some of the strain away from doctors' surgeries so often clogged with patients whose minor ailments could be readily and safely addressed at their local pharmacy.
Within our existing scope of practice and acting collaboratively with local doctors, community pharmacies can ease the burden on them, giving doctors more time to give care for patients that the RACGP admits they are currently turning away.
Pharmacists in Australia's 5700 community pharmacies represent a highly skilled network of primary healthcare professionals, providing quality medicine dispensing, advice and services. Community pharmacies are equitably distributed and highly accessible, and often operate over extended hours — in urban, rural and remote areas.
Making better and broader use of this health resource makes great sense to any objective observer. Fortunately, the very good relationships between pharmacists and their local GPs rise above this kind of sabre-rattling by the medico-political brigade.
Recently, a distinguished Canadian pharmacist, Ross Tsuyuki, wrote a very insightful article about the resistance by some doctors to a broader use of pharmacists' expertise.
He wrote: "It still puzzles me why physicians think that they should define the practice of another regulated, autonomous profession. Indeed, it is only our regulatory authorities and our patients and public who are the ones who should define our scope of practice."
We believe the public will support pharmacists in embracing their further expanded role.