Terry White shares inspiring anecdotes with students
He helped campaign for JF Kennedy, so it's probably no surprise Terry White rivals the famous president for motivational words and interesting experinces.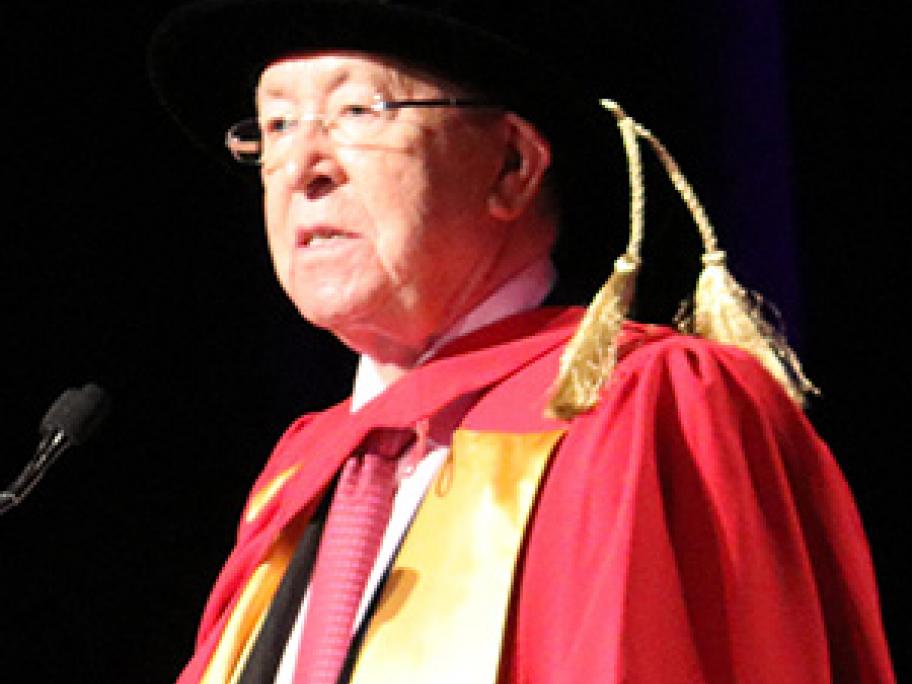 This week he received an honorary doctorate from the University of Queensland and took the opportunity to inspire graduating pharmacy students.
Describing Australia as a "tennis court" in the Asia Pacific, Adjunct Professor White urged students to travel, embrace other cultures and then bring their skills back to Australia.
"Gain experience and know what you stand for as you pursue your ambitions," he said.