Treating the tortured mind
In a small windowless room, a man sits in an easy chair, his feet up on a padded footstool, staring at a computer screen.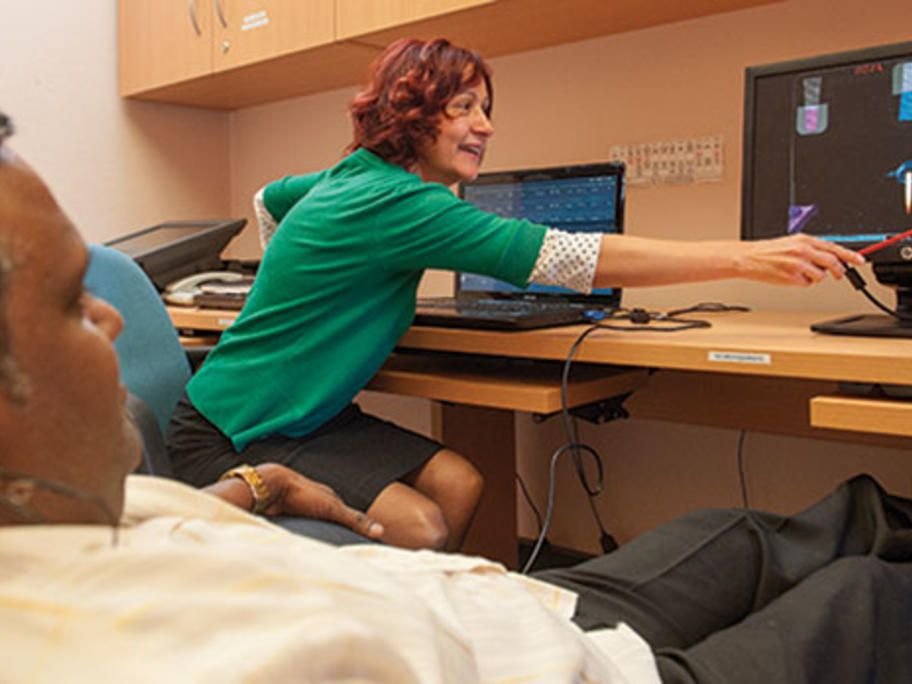 It would look mundane, except that on his head is a cap, not unlike a surf lifesaver's, and attached to his skull are small sensors.
Also, he isn't watching YouTube or Netflix. On the screen in front of him, a static image is being revealed.
Like a digital jigsaw, rows of white squares on the screen pop into life and reveal fields of snow, then rocks, then a clear blue sky. Each tiny image is