The Truman Show-like village revolutionising dementia care
On the surface, De Hogeweyk looks like any other small Dutch neighbourhood — neatly manicured hedges, a gaily coloured cafe, a post office, a supermarket, a hairdresser, a pub and a theatre.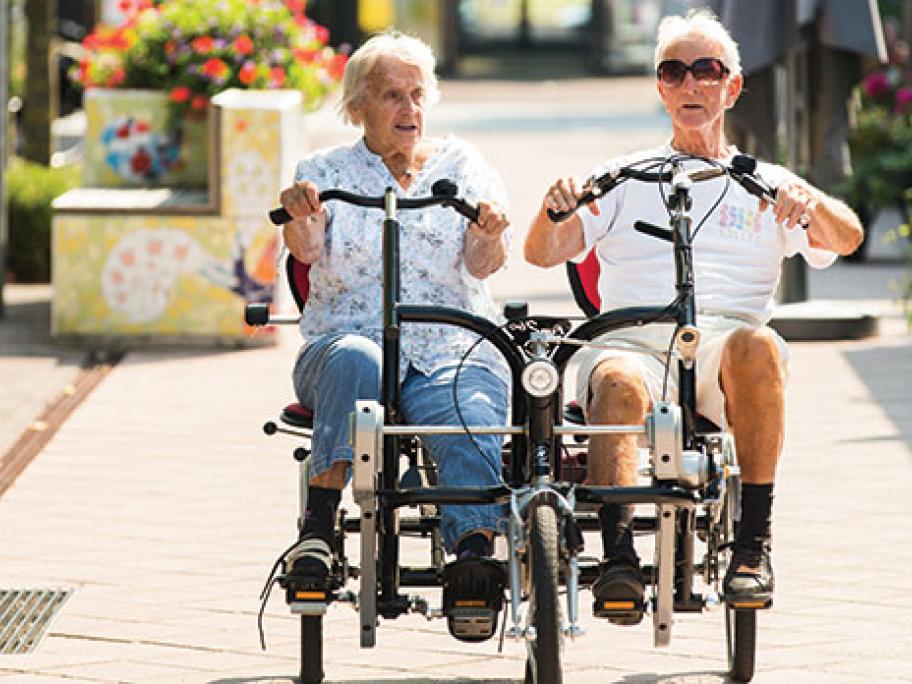 But there is one important detail that sets this neighbourhood apart.
Every single inhabitant has severe dementia.
This "dementia village", as it has been dubbed, sits about 20km outside of Amsterdam and is essentially a nursing home in disguise. There is not a sterile ward or beige corridor in sight. Caregivers even