Unbelievable news for Pfizer and The Washington Post
It's unbelievably good news for consumers when a major drug company announces that it is doing away with price increases.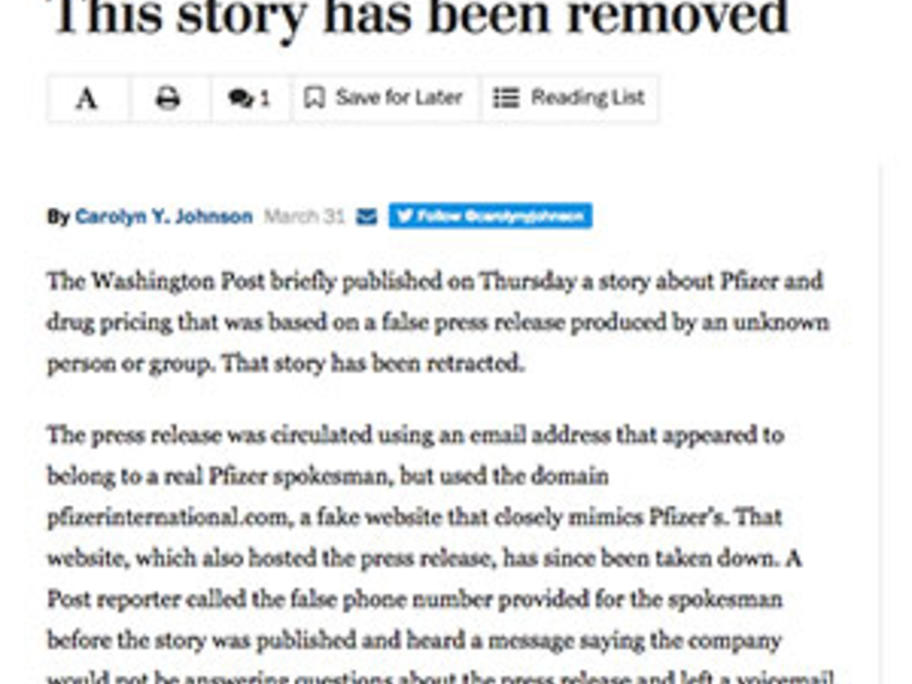 So when The Washington Post received a press release on March 31 stating Pfizer was implementing such a price freeze, it believed it was something its readers wanted to hear about.
So, the same paper that broke the Watergate scandal hit the streets the same day with the headline "Pfizer vows to stop raising the list price of its drugs".
But it was April Fool's