Vitamin D doesn't ward off baby eczema
But a little ray of sunshine may do the trick, says world-first Aussie study
Giving vitamin D supplements to babies doesn't stop them from developing eczema by the time they're six months old, but exposure to sunlight does reduce their chances of having the skin condition, an Australian study has found.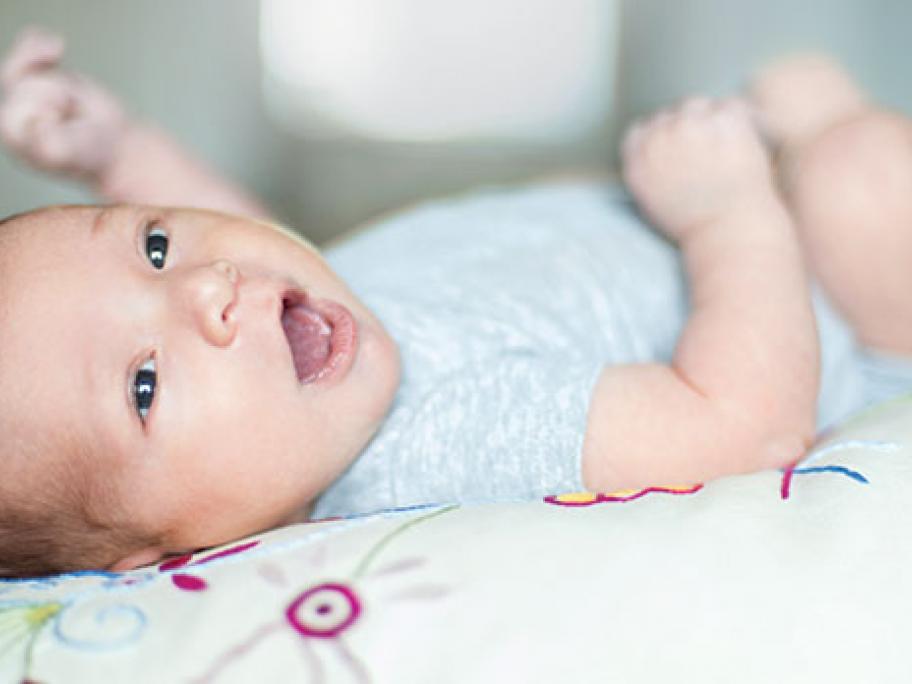 The WA researchers tested the effect of early vitamin D supplementation in babies with a family history of allergy.
They found vitamin D supplements made little difference to their chances of getting eczema compared to placebo, but sunlight exposure did have an impact.
In the study, 195 newborns were randomised to receive either vitamin D supplementation (400 IU per day) by oral drops or placebo until six months of age.
Supplementation did raise the infants' blood levels of vitamin D, according to the findings published in the Journal of Allergy and Clinical Immunology.
In addition, 82 of the babies also wore a dosimeter to measure their exposure to sunlight for the first three months of life.
By six months, 35 infants had doctor-diagnosed eczema, and the frequency did not differ between the vitamin D group (21.8%) and the placebo group (19.3%).
However, greater exposure to UV light did lower the incidence of eczema as well as immune factors associated with allergic inflammation.
The findings add to a growing body of research questioning the role of vitamin D supplementation in a range of conditions, most recently its role in bone health.
This is the first study to show such an association between sunlight and less eczema, according to senior author Dr Debbie Palmer, head of Childhood Allergy and Immunology Research at the Telethon Kids Institute.
"Our findings indicate that sunlight exposure appears to be more beneficial than vitamin D supplementation as an allergy prevention strategy early in life," Dr Palmer said.
"This suggests that vitamin D supplementation alone isn't the answer, and that there are other ingredients at play that can only be obtained from direct UV exposure."
She said three other major vitamin D supplementation trials in pregnancy had been conducted over the past decade looking at allergy outcomes.
"Like our study, they demonstrated little or no benefit," Dr Palmer said.
"Our findings would appear to confirm that from an allergy point of view, at least, there's more to the story than just giving vitamin D supplements."
But the researchers warn that parents should continue giving their babies vitamin D supplements if they had been prescribed by their doctor, adding that a safe level of sunlight exposure had not been identified at this stage. 
---
More information: Journal of Allergy and Clinical Immunology 2018