Voltaren makers face legal action over arthritis-branded gel
ACCC says legal case resembles $6 milllion action on Nurofen specific branding
The makers of Voltaren (diclofenac) are facing legal action for charging more for an osteoarthritis-specific topical gel that has the same ingredients as the standard Voltaren gel.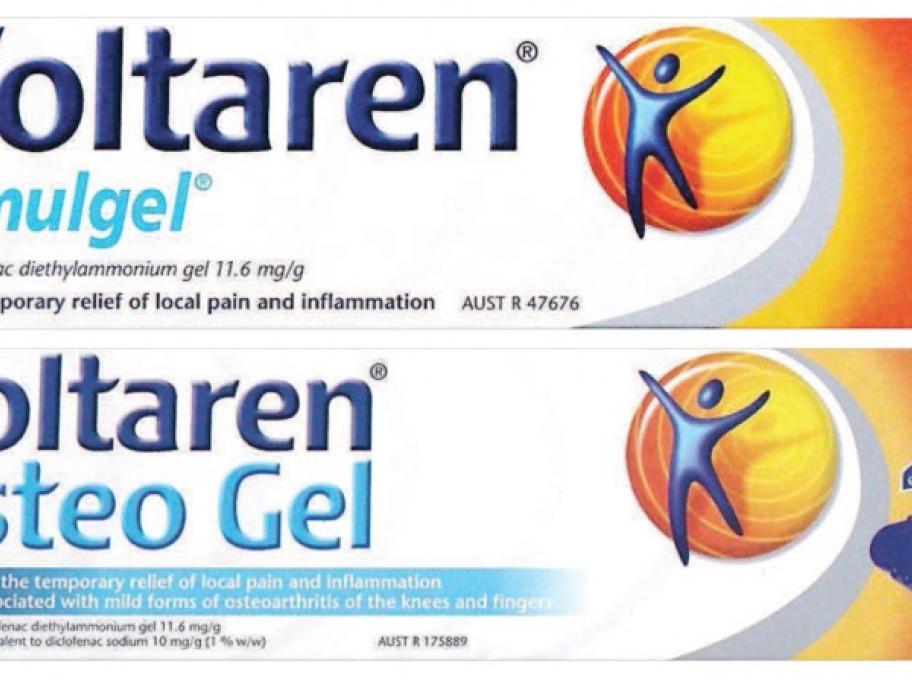 The Australian Competition and Consumer Commission (ACCC) announced on Wednesday that it was starting legal proceedings in the Federal Court against GSK Consumer Healthcare, a joint venture between GlaxoSmithKline and Novartis.
The ACCC alleges that Voltaren Osteo Gel and Emulgel contain the same active ingredient, diclofenac diethylammonium gel 11.6mg/g, but have been branded as substantially different products, with a 10-35% price premium on the Osteo Gel.
The case is similar to the one brought by the ACCC against Reckitt Benckiser over its pain-specific Nurofen range, which led to a $6 million fine and a $3.5 million class action payout, according to ACCC chairman Rod Sims.
"We allege GSK and Novartis engaged in a deliberate commercial strategy to differentiate the products in a way that was likely to mislead consumers," Mr Sims said in a statement.
"The alleged conduct is particularly concerning, given the significant penalties handed down by the court against the makers of Nurofen for what we consider to be similar conduct."
Voltaren Osteo Gel 150g is an S2 product sold in pharmacies and supermarkets for up to $7.50 more than Emulgel 150mg, a mark-up of 33%, an ACCC statement said.
The recommended retail price of Osteo Gel is $28.99, compared with $25.99 for Emulgel, it noted.
GSK released a statement saying the difference between Osteo Gel and Emulgel was not the active ingredient, but an easy-open cap and instructions for use aimed specifically at people with osteoarthritis.
The packaging was updated recently to stress the ingredients were the same as Emulgel, the statement added.
The company said the ACCC had "not provided clarity about the basis for their concern".
"We are disappointed the ACCC has decided to commence proceedings against us.
"We believe the design of the packaging helps people with osteoarthritis open the cap more easily and the instructions for use reflect the TGA-approved instructions for use in osteoarthritis."
Clinical guidelines for osteoarthritis, currently being updated by the RACGP, advise that topical NSAID creams may be useful to manage pain in patients with knee or hip osteoarthritis.
"It might be reasonable to trial topical NSAIDs for a short period and then discontinue use if not effective, state the guidelines that are being circulated for public consultation until 20 December.
---
Read the ACCC statement here