Warning over toe tourniquet syndrome
A Canberra surgeon has issued a warning over "toe tourniquet syndrome" in which infants' toes are strangulated and even amputated by stray hairs.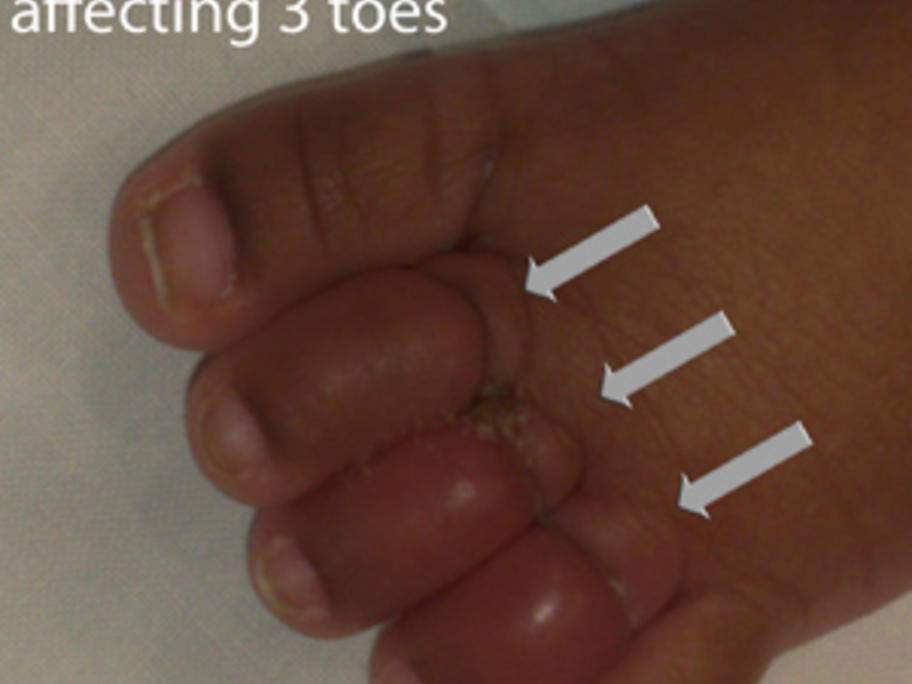 Dr Muhammad Ali Hussain, a Canberra Hospital senior plastic surgery registrar, said doctors may be misdiagnosing the rare condition.
It arises when loose hairs, often from their mother, become wrapped around an infant's toe leading to necrosis.
The infants typically present at emergency departments with swollen and discoloured toes, or other