What is this tumour and how is it treated?
The 21-year-old patient has a history of irregular menses and impaired vision
A 21-year-old female presents with a six-month history of irregular menses, decreased libido, impaired vision and galactorrhea. An MRI is completed. 
Based on this imaging and the patient's clinical findings, which of the following should be recommended as a first-line treatment? 
Radiation therapy 
Dopamine agonist
Surgical consultation
Dopamine antagonist
You can check your answer under the image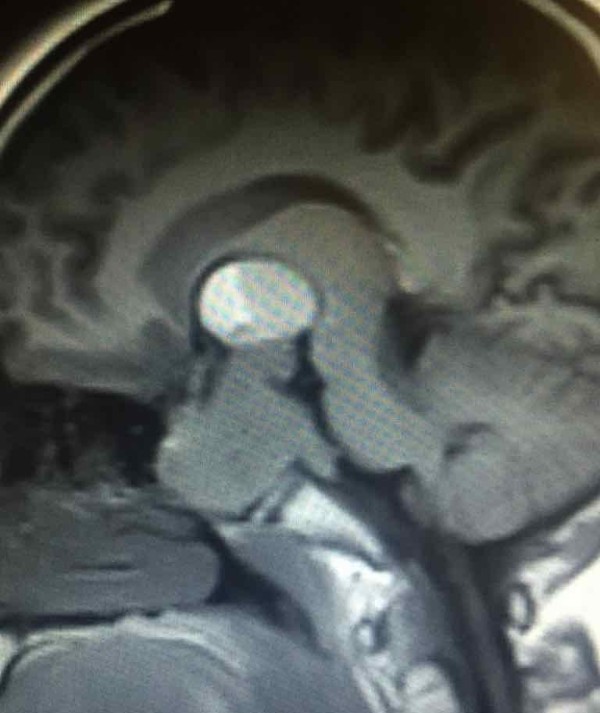 Image credit: @suzical31

Answer: Dopamine agonist
This patient has clinical findings and imaging