What would you do faced with a DNR tattoo?
The trend for medical tattoos poses an "ethical and awkward" situation for doctors, an emergency physician said last week.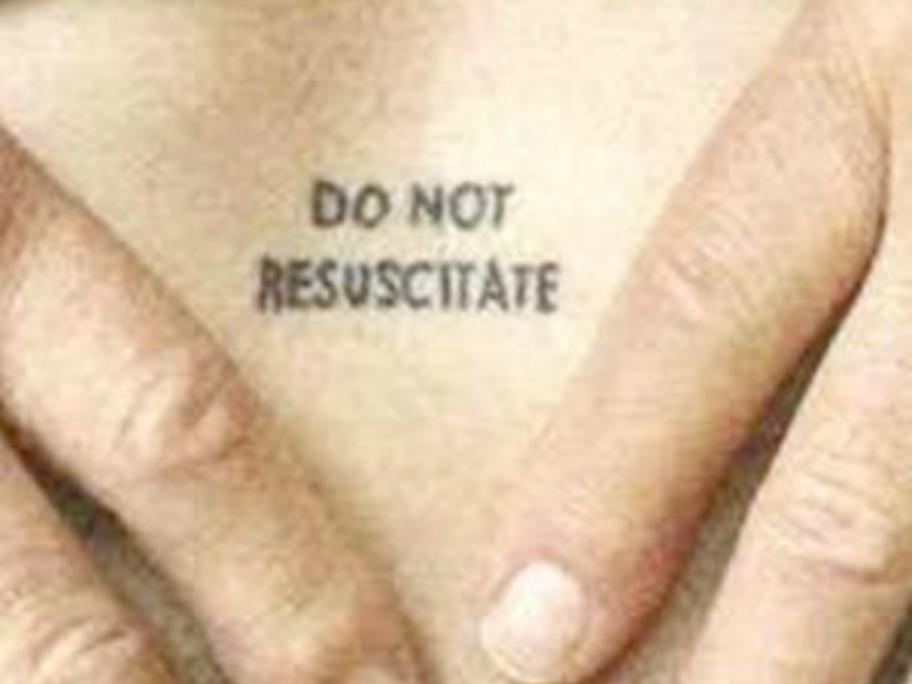 The issue was highlighted after the Minister for Mental Health, Mark Butler, told the media recently he had seen people with 'Do Not Resuscitate' tattoos on their chest.
But while tattooists said requests for such tattoos were rare, Dr Clare Skinner, an emergency physician at Sydney's Royal North Shore Hospital, said they posed an ethical and legal challenge for doctors.