Which airport surface harbours most respiratory viruses?
A shot of hand sanitiser could help stem infections, say authors
Next time you fly, approach airport security plastic security tubs cautiously, with a recent study showing these trays boast the highest levels of respiratory viruses at an international airport.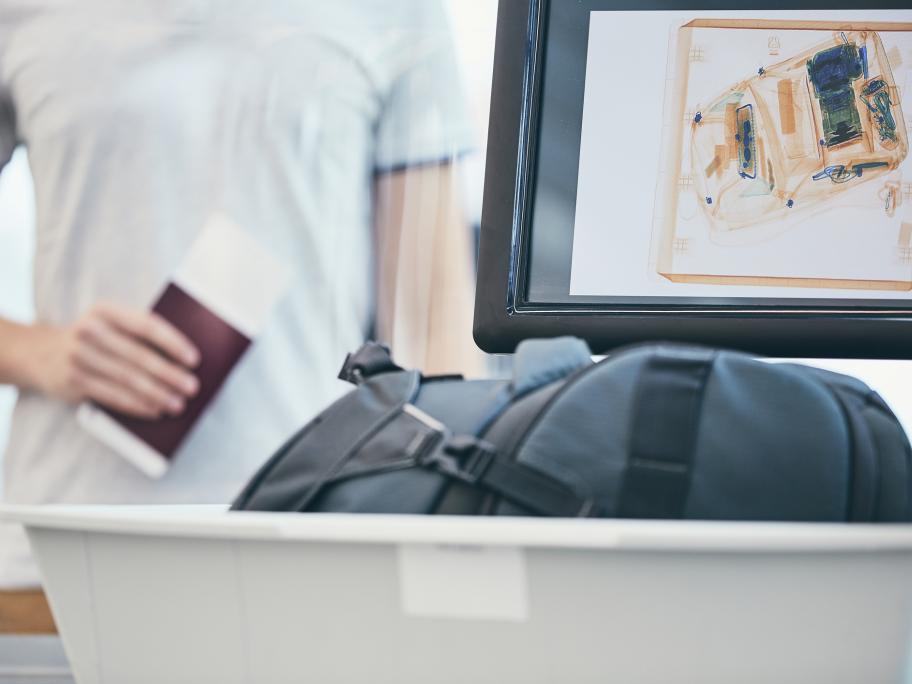 British and Finnish researchers swabbed a variety of surfaces at Helsinki-Vantaa airport in Finland during a winter flu epidemic in 2016, to identify and quantify the respiratory viruses on frequently touched surfaces in airports.
They found the trays at X-ray were the most contaminated surfaces.
Four of eight swabs taken from the plastic bins had evidence of a respiratory virus.
"These boxes typically cycle with high frequency to subsequent passengers, and are typically seized with a wide palm surface area and strong grip," they wrote in BMC Infectious Diseases.
Children's toys, the buttons of a payment terminal at a pharmacy and the handrails of stairs were among other key hot spots.
Toilets, on the other hand, were completely free of respiratory viruses in the 28 samples taken, as were the buttons of an elevator, the trolley handles for luggage and the touch-screen on the check-in machine.
Researchers found evidence of viruses on nine of the 90 surfaces tested, with the rhinovirus the most common, but the swabs also picked up the influenza A virus.
Among 10 samples with evidence of a respiratory virus, rhinovirus, coronavirus and adenovirus occurred in four, three and one surface samples respectively, whilst adenovirus and influenza A were both found in one of the four air samples taken at security.
The investigation by researchers from the University of Nottingham and the Finnish National Institute for Health and Welfare involved sampling surfaces immediately after peak hours and before any cleaning had been performed.
"Security check trays appear to pose the highest potential risk and are used by virtually all embarking passengers; they have the potential to be especially problematic if a severe pathogen with an indirect transmission mechanism were to pose a threat for international spread," the authors wrote.
The risk of using the security trays could be reduced by offering hand sanitisation with alcohol hand rubs before and after security screening, and increasing the frequency of tray disinfection, the authors suggested.
"To our knowledge, security trays are not routinely disinfected."
---
More information: