Which kids are hit hardest by concussion?
Study shows it can take three months for teen girls to fully recover
Adolescent girls have the slowest recovery from concussion compared with other children, a Canadian study shows.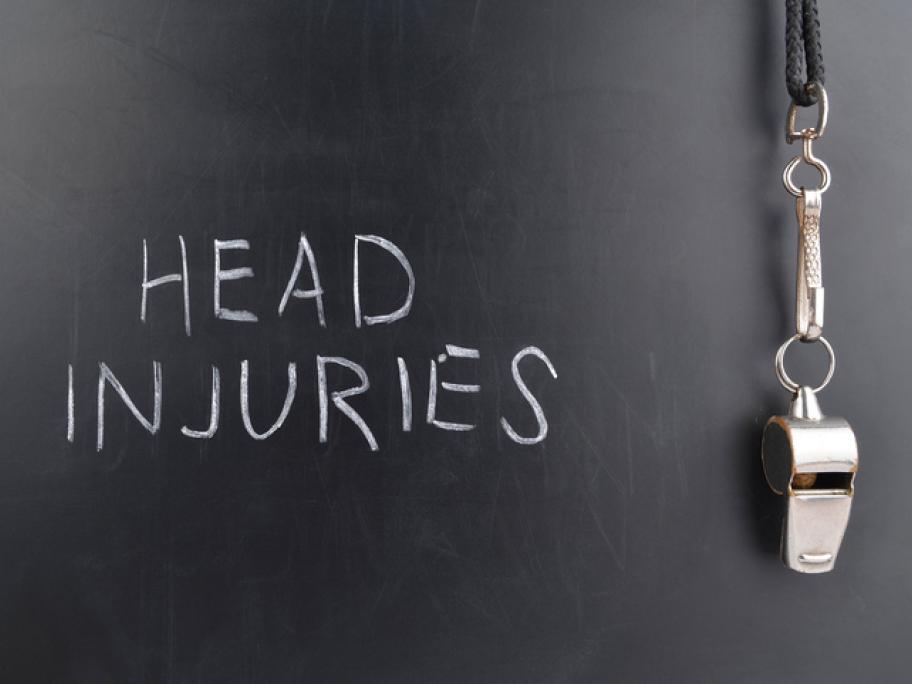 The research followed more than 2700 children and adolescents (61% male) over a 12-week period after presenting with concussion at nine paediatric EDs.
The main outcome was the change in symptom score on the Post-Concussion Symptom Inventory (PCSI), which was assessed at presentation, and 1,2 4, 8 and 12 weeks thereafter.
"In our study, girls across age groups were more symptomatic than boys," the authors reported in JAMA Pediatrics.
And adolescent girls (13-18 years) had the most marked delay in recovery compared with their male peers, they found.
"Adolescent girls had a protracted symptom change trajectory; symptom improvement occurred predominantly in the first four weeks and plateaued between weeks four and eight, with less than half of them reaching full recovery by 12 weeks after injury," they said.
The reason for the difference between adolescent boys and girls was likely multifactorial, and could include physiological differences such as neck strength, and differences in puberty timing and sex hormones, they suggested.
The most rapid improvement in symptoms occurred in the first week for all participants. The youngest children in the study (5-7 years) had the fastest recoveries and by week two, 76% of their symptoms had improved.
For older children (aged 8-12) and adolescents (13-18 years), improvement was a bit slower, with 83.6% and 86.2% of symptoms, respectively, improved by four weeks from injury.
All participants had sustained an acute head injury within 48 hours of presentation to emergency with the median injury time being 2.6 hours to 3.2 hours before arrival at hospital.
Children with a Glasgow Coma Scale score of <13, multisystem injuries, or trauma-related abnormalities on brain imaging were excluded.
In those aged over eight years, most concussions were sustained during sport or play. Younger children were most frequently injured by a fall.    
Centile curves published created from the data would "provide an overview for primary care providers to compare how other children of the same age and sex have recovered," the authors said.
This would help children and their parents understand how well their recovery was progressing, compared to the norm, they concluded.
---
More information: JAMA Pediatrics 2018; online 5 November