Why eating more fish can help children with asthma
A healthy diet could be a potential means for reducing bronchial inflammation, study says
Including two fish meals a week could help improve pulmonary function in children with asthma, according to new findings from Australian dietitians.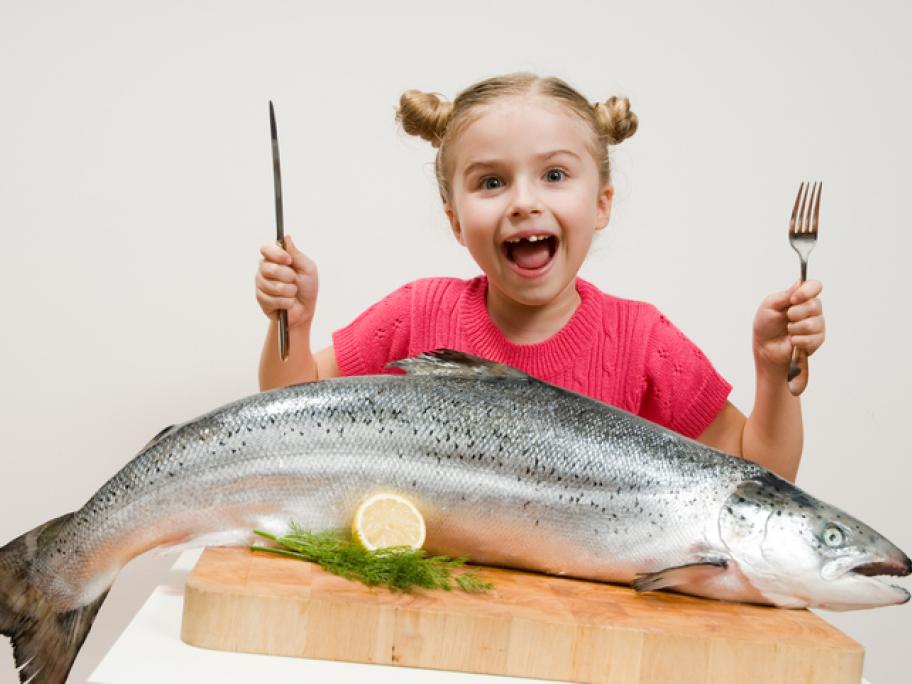 Alongside conventional asthma therapy, a Mediterranean diet with lots of oily fish offers a possible non-pharmacological means of reducing airway inflammation, the study led by researchers from La Trobe University in Melbourne has found.
For six months, the control trial followed 64 Greek children aged under 12 with mild but well-controlled asthma.  
The researchers tracked the children's lung function using spirometry and fractional exhaled nitric oxide (FENO) tests to see whether a Mediterranean diet, including two meals of fatty fish a week, improved their pulmonary function.
On average, the 31 children in the control arm more than doubled their fatty fish intake, from 17g to 46g a day.
Tesearchers found no differences in spirometry results, parent-reported asthma control or quality of life. However, in the adjusted analysis, they found a significant drop in bronchial inflammation markers.
On average, these children measured 14 units lower on FENO tests than control group, the researchers say.
The lead researcher, dietitian Maria Papamichael from La Trobe University, said the findings added to a growing body of evidence that a healthy diet could be a potential therapy for childhood asthma.
"Fatty fish is high in omega-3 fatty acids, which have anti-inflammatory properties," she said.
"Our study shows eating fish just twice a week can significantly decrease lung inflammation in children with asthma."
The extra fish meals may play a role in reducing inflammatory mediators in disease development by altering omega-3 and 6 fatty acid balance, the researchers said.
The authors suggested a possible explanation for why they did not see any change in spirometry was due to the cohort of children having normal lung function and well-controlled asthma.
---
More information: Journal of Human Nutrition and Dietetics 2018