Winners are grinners
Joy Gailer and Dr Shane Jackson have been named as the joint winners of the 2015 AACP MIMS Consultant Pharmacist of the Year Award.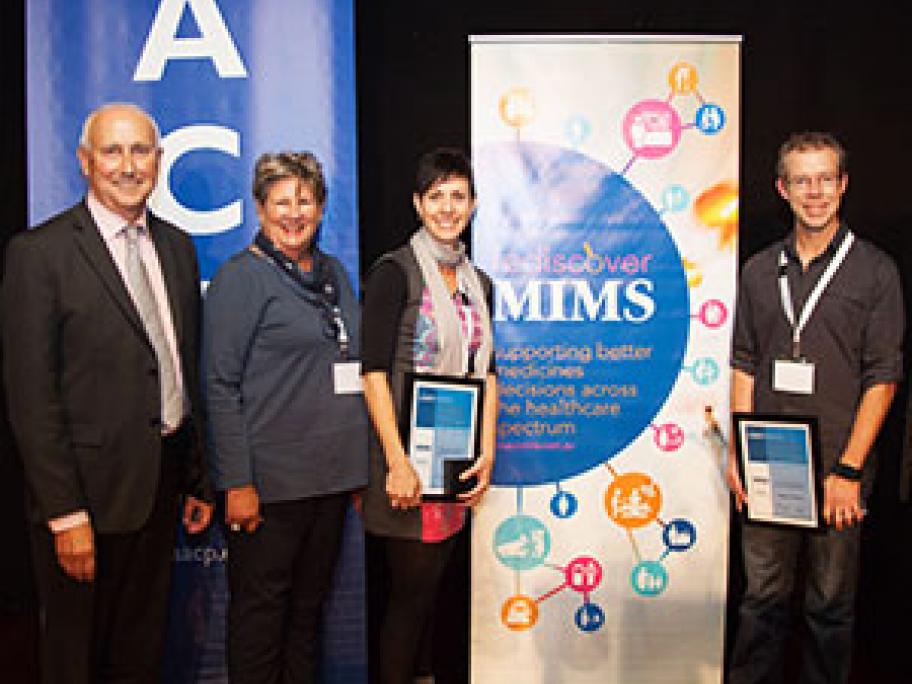 Ms Gailer, from South Australia, and Dr Jackson, from Tasmania, were presented with their awards at the Australian Association of Consultant Pharmacy (AACP) annual seminar ConPharm '15, held in Melbourne from 29 to 31 May.
The award recognises an outstanding contribution by an accredited pharmacist to the practice of consultant pharmacy.
The award was presented by AACP Chair Grant Kardachi and CEO Grant Martin along with Dinah Graham, business development