Wood fire crackdown paying off
A government crackdown on indoor wood fires in Launceston has added years to the lives of its residents, a 13-year study finds.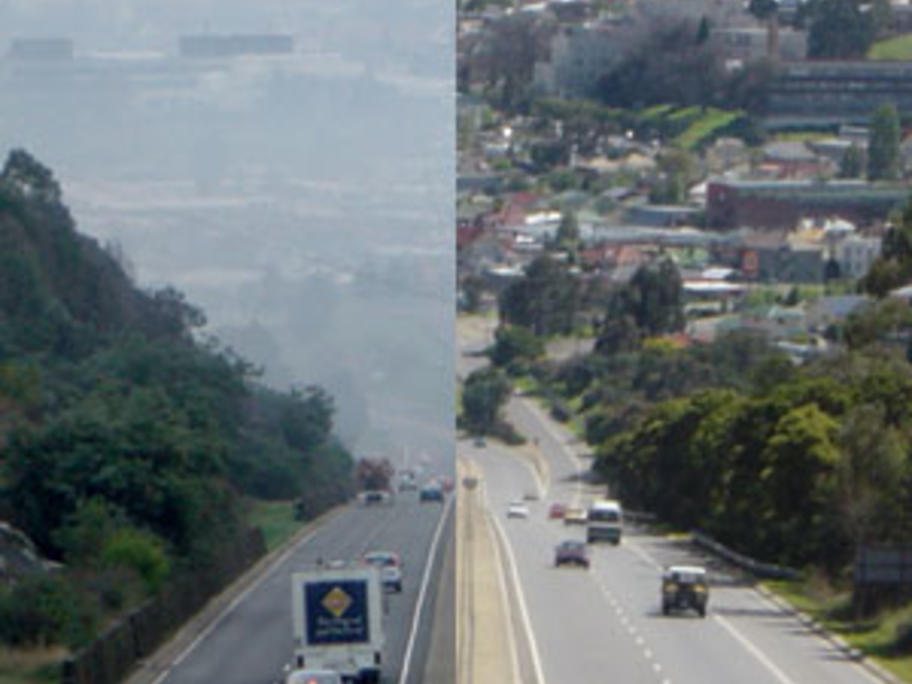 The $2 million scheme, which saw the introduction of 'smoke police', was launched in 2001 in a bid to improve air pollution in Tasmania's second largest city.
Now, research has shown wintertime cardiovascular deaths dropped 20% and respiratory deaths 28% in the years following the intervention.
[Right: Launceston, Tasmania