World's first mind-controlled bionic leg
A US man who had his leg amputated above the knee following a motorbike accident has become the first person in the world to be fitted with a thought-controlled bionic leg.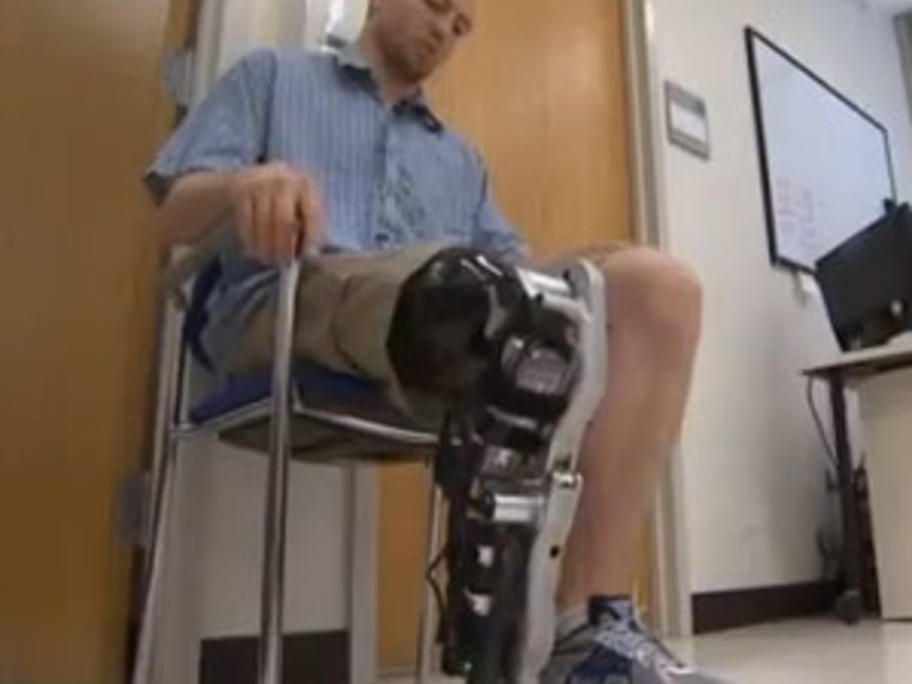 Zac Vawter, who lost his leg four years ago, underwent targeted muscle reinnervation surgery in 2009 to redirect nerves in the damaged muscle of his amputated limb to healthy hamstring muscle.
The procedure means that neurosignals from his upper leg muscles can now control his prosthetic knee and ankle.
Sensors in the robotic leg detect unconscious muscle movements in the upper leg