X-ray of child with two coins stuck in throat
Cases of children swallowing foreign objects are a dozen a dime in emergency medicine - and thankfully it all usually comes out in the wash.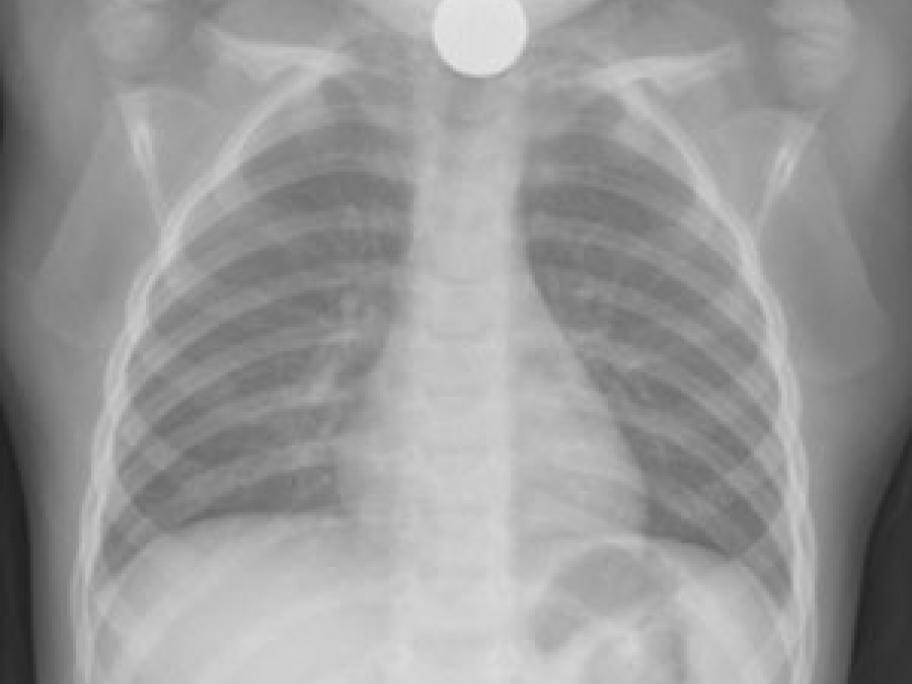 However, it's not often that doctors discover two objects lodged in exactly the same place.
Surgeons at St Mary's Hospital in London have described how they found not one but two coins stuck in the exact same spot in a two-year-old's throat.
The child had presented in ED with acute onset dysphagia, which on X-ray staff identified as being