Your COVID-19 and telehealth MBS items for February
Here's an up-to-date quick guide to COVID telehealth items for GPs
MBS-funded telehealth and phone consultation rebates are available in February.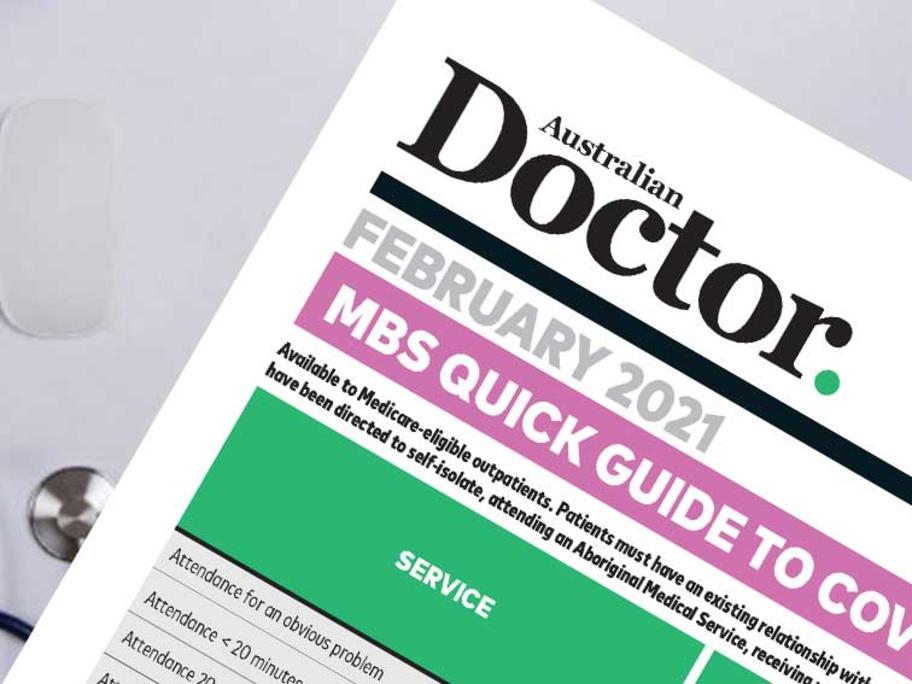 Here's an up-to-date quick guide to COVID-19 telehealth items for GPs.
Download the guide and pin it to your wall for easy access.
The updated MBS Quick Guide on the most important items for general practice are listed on a separate downloadable PDF via the link below.