Your telehealth and COVID-19 vaccine MBS items in 2022
A handy resource for busy GPs
Here's our updated quick guide to MBS telehealth and COVID-19 vaccine items for VR GPs.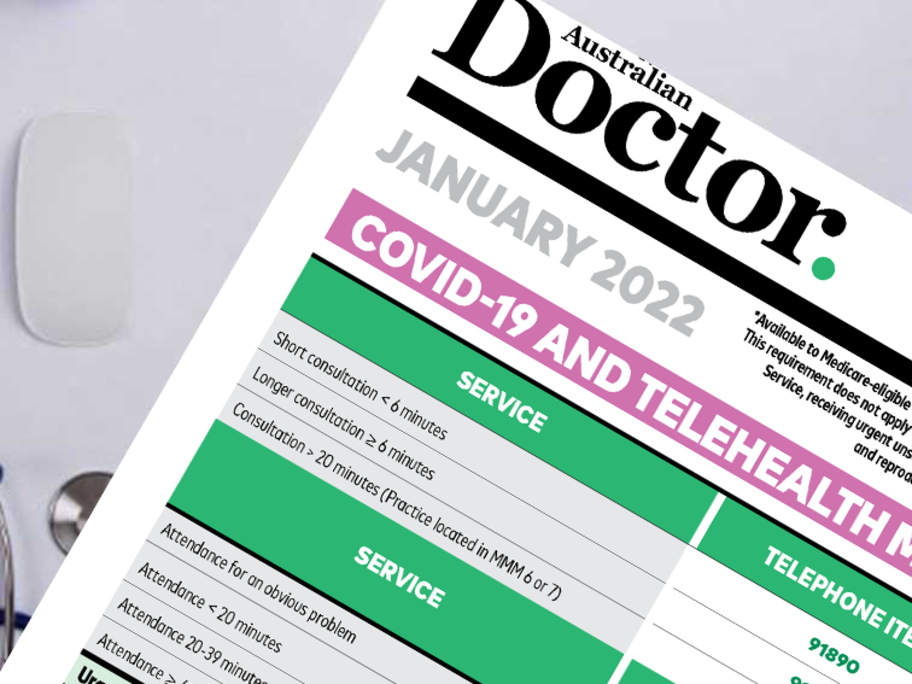 From January 2022, the initial temporary telehealth items introduced in response to the pandemic were made permanent.
Smoking cessation services will continue until 31 December 2023; and sexual, reproductive and non-directive pregnancy support counselling until 30 June 2023.
Other changes for the new year include the addition of new items to support COVID-19 vaccine boosters and vaccine administration outside the