Doctors need better guidance in treating endometriosis, says pain specialist
The government's new plan of action may be the key to more effectively tackling this debilitating disease
It is a disease as old as womankind and, some would say, as misunderstood.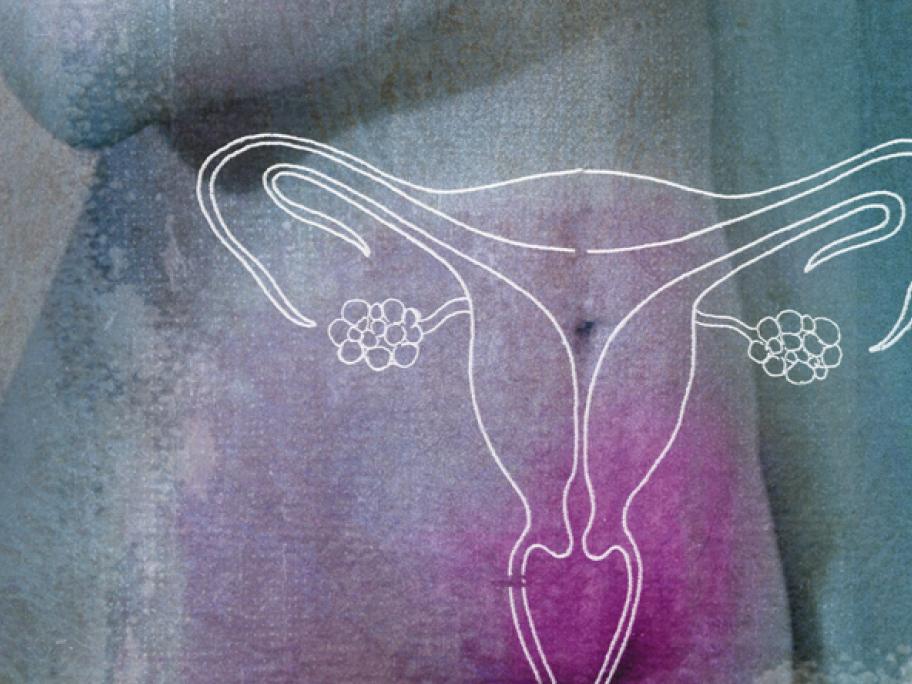 The first recorded symptoms of a gynaecological disease causing pain, menstrual dysfunction and infertility came from the scribes of the Hippocratic Corpus.
"Suffocation of the womb", as Plato described endometriosis, occurred when a uterus was left empty and began to wander around a woman's body, hungry for motherhood and tangling tubes and ligaments in the process.
By the Middle Ages, the signs and symptoms of endometriosis were among the many manifestations of witchcraft that condemned women to death, and by the 18th century it was considered an hysterical psychiatric condition that saw sufferers committed to mental institutions.1
In the 21st century, despite advances in understanding the physiology of endometriosis and the development of laparoscopic techniques for diagnosis and treatment, it is nevertheless a condition where women continue to feel misunderstood and abandoned by their families, their teachers, their employers and their doctors (see Natasha's story below).
For the estimated 700,000 women in Australia living with endometriosis, however, hope may be on the horizon.
In July, the Federal Government announced a National Action Plan for Endometriosis, a five-year project that will focus on three priority areas: awareness and education for the public and healthcare workers; the development of clinical guidelines; and research.2
---
Read more:
---
Dr Clare Fairweather, an Adelaide GP with a special interest in pelvic pain, says the national action plan indicates that it is time for both patients and doctors to stop normalising period pain.
"Over 90% of teenage girls will experience some period pain. Usually this is on day one, it is mild and does not interfere with function," Dr Fairweather says.
"If you have period pain that isn't responding to simple analgesia and is interfering with function, school, sport or work, that is not normal; that is the one we need to investigate."
The government has pledged an investment of $4.7 million in the plan, including a $2.5 million National Endometriosis Clinical and Scientific Trials Network that will make it easier for patients to take part in research to develop better diagnostics and treatment options, and to work towards a cure.
Peter Rogers, professor of women's health research at the University of Melbourne, says social reluctance to talk openly about menstruation has meant that endometriosis continues to "cruise along under the radar".
"Because of the type of disease it is, associated with young women and menstrual pain, women don't go into work and say, 'I have really bad menstrual cramps today'."
Professor Rogers, a key adviser to the government on the plan, will sit as the research representative on a five-member committee guiding its implementation.
He is also leading Australia's largest research study into endometriosis, involving 800 women, to look at the genetic drivers of the disease.
It is a collaboration among researchers at the Royal Women's Hospital, the University of Melbourne and the University of Queensland.
Given that women experience an average time of seven years until an endometriosis diagnosis, and that it costs the Australian economy an estimated $12 billion a year, Professor Rogers says the disease "hasn't had a research profile that its impact merits".
"What is clear from a number of sources is that there is an awful lot of evidence that women with endometriosis have quite unsatisfactory pathways through the healthcare system," he says.
"There have been a few studies looking at the economic costs of endometriosis. It is similar to diabetes, Crohn's disease and rheumatoid arthritis, but it does not have the same recognition."
While collecting better data on the economic impact is among the aims of the national action plan, it will also put the spotlight on improving diagnostic and treatment pathways for women who present to their doctor with pelvic pain.
A turning point
Pain medicine specialist Dr Susan Evans, the chair of the Pelvic Pain Foundation and a clinical adviser to the plan, hopes the document will be a turning point.
"Endometriosis will be recognised at an earlier stage by family and peers as a normal medical condition," she says.
"You can go to a GP who will have training to recognise the normal and abnormal, and will feel well-prepared to guide the woman through effective treatments and education to improve her outcomes."
Treatment is problematic, Dr Evans concedes.
The evidence for effective treatments for endometriosis continues to lag behind conditions of similar prevalence.
"There is very little data on what are the most effective treatments for the short term, let alone the long term," she says. "Doctors who are managing women with endometriosis and pelvic pain are doing so in a void of research that few other areas of medicine would consider acceptable."
Public education and awareness will be addressed under the government's plan, with a $200,000 grant going to Jean Hailes for Women's Health for a national campaign in September.
Implemented as part of Women's Health Week, the campaign encourages women to visit their GP if they are experiencing symptoms of endometriosis.
Dr Janine Manwaring, a gynaecologist at Jean Hailes, says that it's hoped that the plan will lead to an increase in service provision, such as gynaecologists with specialist ultrasound training or gynaecological sonographers.
It's also important to educate GPs and gynaecologists about when to refer to this specialised care, she says.
"The standard of pelvic ultrasound at most radiology centres is unpredictable.
"If I was following up on an IUD position, then I would send them to your standard radiologist. But if I were checking things out, could there be cysts or issues with fibroids, then I would send them to a women's health scanner.
"If I thought there was a reasonable chance of severe endometriosis, then I would send them to one of the specialist endometriosis scanners."
Dr Manwaring says that while ultrasound does not replace laparoscopy as a diagnostic tool, it can help with detecting severe endometriosis and thus with surgical planning.
For example, where there is concern about bowel or bladder involvement, a patient may require combined surgery.
"It is handy to have a decent ultrasound beforehand to see if there is anything else going on, such as ovarian cysts and fibroids, and what the lining of the uterus is like," she says.
It's important for those patients receiving laparoscopic diagnosis and treatment, she adds, because the best outcome is often from the first operation.
When women have been "bounced around between specialists" they might not have necessarily seen someone who is experienced in endometriosis surgery.
"You are potentially dealing with adhesions from other surgeries, which can make it more difficult to remove the endometriosis," she says.
Dr Manwaring says that for patients with severe symptoms or other complications such as fibroids, specialist centres offer the best options for management.
"If someone has been worked up in appropriate centres, there is a better chance they will have the right treatment the first time. These centres already exist, but the problem is getting into them. There is only a handful of specialists in each city, so they are not going to be available in every suburb and they are more expensive."
GPs play a central role in diagnosis
For most patients, however, diagnosis and management remains the role of the GP.
The government's plan includes $1 million to support GPs with better access to educational resources about endometriosis and the development of a short course for primary healthcare professionals.
Dr Fairweather says that while criticisms about the lengthy delays in diagnosis are partly due to the reluctance of patients and doctors to proceed to a laparoscopic investigation, GPs should not be afraid of treating symptoms suggestive of endometriosis in the absence of a gold standard diagnosis.
"The only definitive diagnosis is laparoscopic investigation of the pelvis, but that is not suitable for everyone. If as a clinician you have cardinal features, you shouldn't be shy about saying there is a high chance this is endo and we will treat this as such."
Surgery should be reserved for those patients with pain that is not managed by simple analgesia and hormonal suppression of menstruation or those with fertility issues or dyspareunia, she adds.
The second important consideration is managing patient expectation.
"We need to educate patients that endometriosis is a chronic condition and they may need to try many different treatments before they find what suits them best."
Dr Manwaring agrees that for patients on a first presentation to their GP for pelvic or period pain, the first port of call should be hormonal control and NSAIDs.
"They are simple and cheap and will address the issue for a large percentage of girls and women."
When those simple measures fail, she advises GPs to refer the patient to a specialist within 6-12 months to avoid diagnostic delay.
For those who do need referral, Dr Evans says that GPs will be crucial in helping to address the inequity of access faced by many endometriosis patients in Australia.
"In Australia, some women do not have access to ... laparoscopic surgery due to long public waiting lists or their location, and other women have too many laparoscopies and may have been better off with more non-surgical pain options."
Consider referral to a pain specialist
For those for whom surgery may not have worked, or those with a long history of endometriosis, Dr Evans suggests GPs consider referral to a pain specialist.
"Often practitioners are focused on the pathology but many women have developed a chronic pain condition as a result of their pathology," Dr Evans says.
Dr Fairweather also emphasises GPs consider contributing factors to the pain such as bowel and bladder pain and pelvic muscle pain.
"It is almost universal that women with endometriosis will have some pelvic muscle pain that needs to be managed by a skilled pelvic physiotherapist. Even if the GP isn't sure if there is a component of pelvic muscle pain, it is still worthwhile referring to a pelvic physio for an assessment."
The heterogeneity of presentation and the pathology of endometriosis are among the continuing challenges of the disease. Professor Rogers says that a priority of the plan is to develop clear guidelines for women presenting to their health practitioner with non-specific pelvic pain.
Diagnosis and treatment options have obviously come a long way from ancient mainstays, such as Plato's advice for pregnancy as soon as possible after pregnancy, and the practice of tying afflicted women upside down on a ladder in the hope their uterus would cease its wandering and return to its rightful location.
Leech treatment was still popular in Europe when Austrian pathologist Karl von Rokitansky became the first to microscopically examine endometriosis in 1860.
But in 2018, for many women there is still no panacea.
"A third of the women who come in for surgery for symptoms of endometriosis don't have it and there is still a subset of women for whom current treatments don't work," Professor Rogers says.
"Sometimes you can see that they have been dealing with a healthcare professional who is not across the issue or sometimes they have symptoms that are so much more severe than what most women usually get.
"But for these women the experience is very real. They end up losing their jobs, not finishing their education, their relationships fail and it is pretty catastrophic."
---
Natasha's story: 'My crippling pain meant I couldn't leave the house'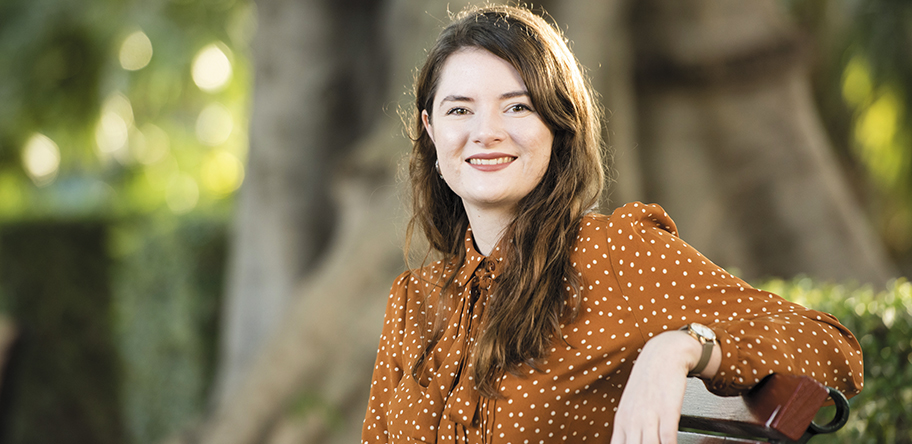 Natasha Steiger was an 18-year-old university student when she sought help from a GP for her crippling pelvic pain.
"He sent me for a pelvic ultrasound that showed nothing," Ms Steiger says. "Then he told me it was no big deal but that it could be this endometriosis thing and I should just go and have a baby.
"I mean, I was 18 and I was doing a degree in biomedical science. I felt like I wasn't being listened to."
Ms Steiger, now 21 and soon to graduate as a high school science teacher, says her endometriosis pain started out as cyclical period pain in her early teens growing up on Queensland's Sunshine Coast.
By the time she moved to Brisbane to start university, the pain was a daily struggle.
"I was in this pain every day of my life. I found it hard to even leave the house."
Throughout her teen years, family and friends had told Natasha, 'Everybody gets period pain'. When she first visited a GP for her pain at the age of 16, she was dismissed and told that it was not significant.
It is a story shared by thousands of women across Australia who have joined endometriosis support groups and frequent social media.
The Federal Government's National Action Plan came about because of the work of five of these consumer support groups, championed by an alliance of three federal ministers.
After speaking at an Endometriosis Australia event in March last year, Labor MP Gai Brodtmann raised the topic of endometriosis in Parliament.
Her speech struck a chord with Liberal MP Nicolle Flint, who approached Ms Brodtmann and suggested they form a non-partisan parliamentary friendship group.
The pair began working with federal Liberal MP and Chief Government Whip, Nola Marino - whose daughter had suffered for years with endometriosis, including an 11-day stay in intensive care - to lobby Minister for Health Greg Hunt to take seriously the groundswell of frustration about endometriosis management.
In December, at the official launch of the Parliamentary Friends of Endometriosis Awareness group, the Australian Coalition for Endometriosis was formed.
The group - comprising the Pelvic Pain Foundation of Australia, Endometriosis Australia, the Queensland Endometriosis Association, EndoActive Australia New Zealand and the Canberra Endometriosis Network - united to work on the action plan to improve the lives of patients such as Ms Steiger.
After ignoring the advice that she should have a baby, Ms Steiger began researching endometriosis. The next GP she sought out claimed to have a special interest in women's health, but Ms Steiger came away with a diagnosis of irritable bowel syndrome (IBS).
"She told me that IBS was very common to someone with health anxiety and I should go and see a psychologist."
Finally, in December last year, Ms Steiger was referred by a women's health clinic to a gynaecologist.
Earlier this year, she had laparoscopic surgery that found two "broad flames" of endometriosis on her left and right pelvic side walls.
Some of this was excised but, according to the operation report, the surgery failed to remove all of the active endometriosis and her pain remains unchanged.
After the surgery, she found a new GP, one she feels has given her hope for the future with an action plan for her pain that includes a new, low-dose oral contraceptive and referrals to both a pelvic floor physiotherapist and a gynaecologist with a special interest in endometriosis.
Before this GP, Ms Steiger says, she was depressed and anxious as a result of her experiences with doctors.
"Not being believed was worse than the physical pain. He is amazing. He never questions my pain and has been very sympathetic," she says.
---