Explaining anticoagulants to patients
The American College of Cardiology's AnticoagEvaluator aims to make this task easier.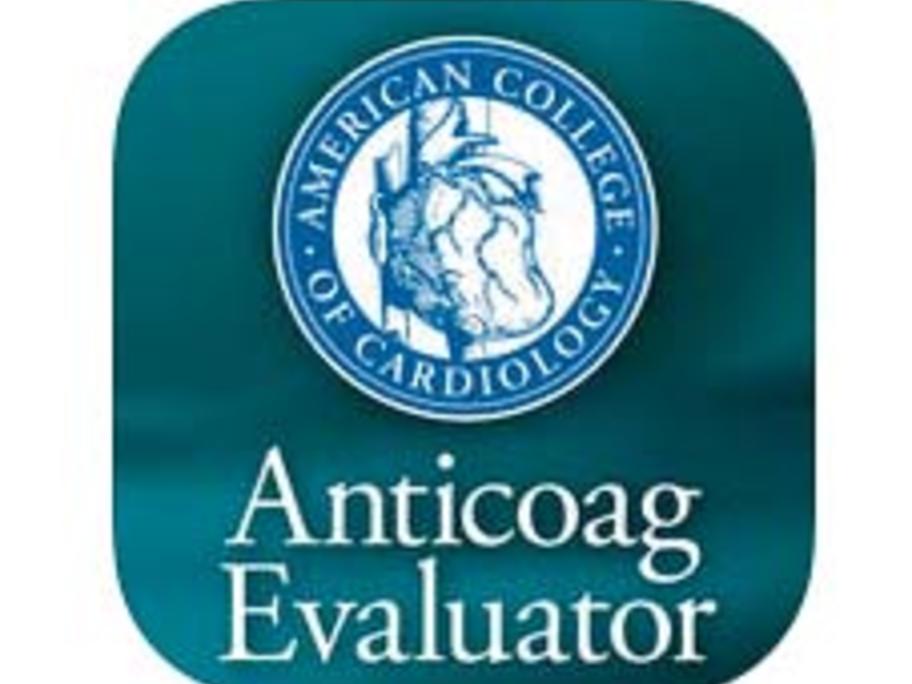 The app uses a combination of the risk calculators CHADS2, CHA2DS2-VASc, and HAS-BLED, offering a tick box questionnaire on the opening screen to provide individual scores for each. On the next screen you are able to select different treatment options: no therapy, aspirin, aspirin and clopidogrel, warfarin, dabigatran, rivaroxaban and apixaban.
The final screen provides the result, the annual risk of stroke for a patient with that particular