Four Seasons in one film
It's about the pop group the Four Seasons.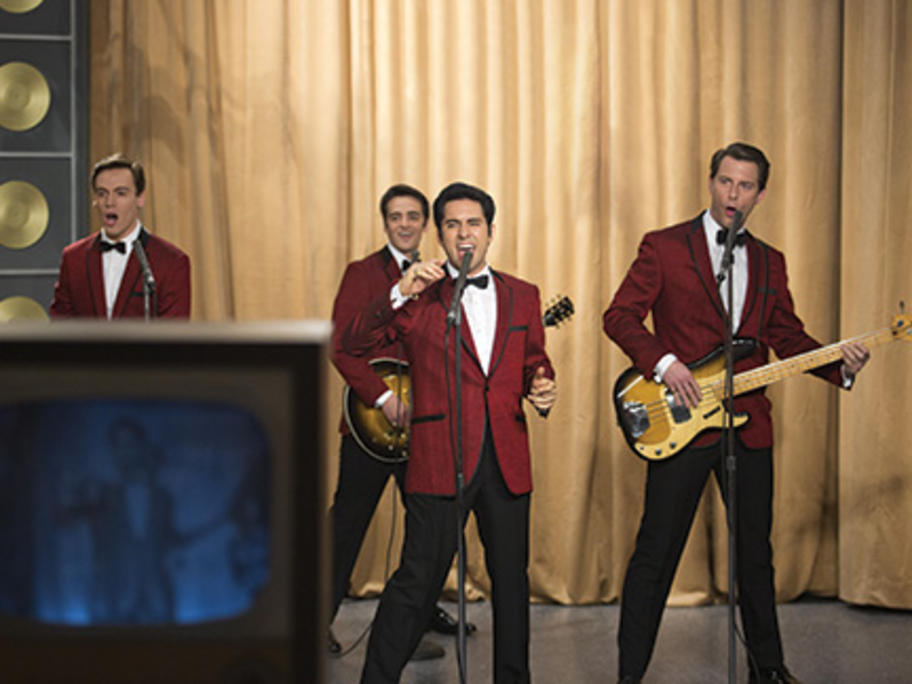 Three of the group were the sons of Belleville, New Jersey: abrasive bad boy Tommy DeVito (Piazza) who works as a driver for wiseguy Gyp DeCarlo (Walken) and does gigs at night with his band; his mate Nick Massi (Lomenda); and Frankie Castelluccio (Young). At this stage, Frankie is working in his uncle's barbershop but Tommy is keen to develop his career as a singer. 
As Tommy says early on, there are only three ways out of the neighbourhood: the army, get 'mobbed