GPs take anti-freeze campaign to prescription pad
In an unprecedented grassroots protest, GPs around Australia have begun appending anti-Medicare rebate freeze material to prescriptions.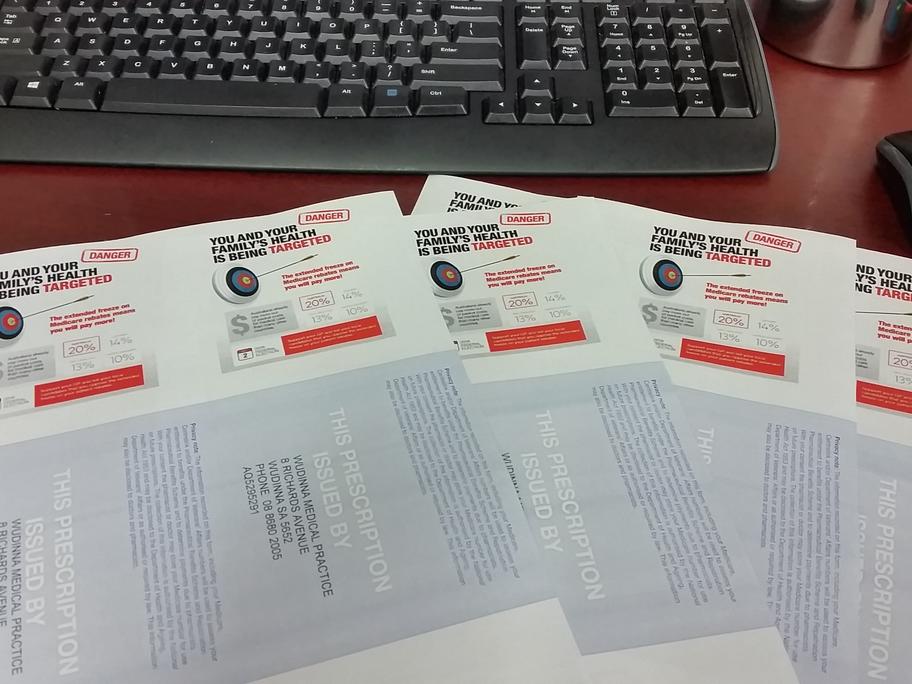 The idea, first posted on a GP discussion group on Facebook on Thursday morning, is spreading quickly.
A matter of hours later, 150 GPs have liked the post, with many indicating that they, too, would pre-print all their prescription paper with the "You've Been Targeted" logo. Already, many GPs have shared photos of piles of blank prescription paper, ready for use.
The logo, developed by