A handshake with a catch
However, shake this hand at your peril. This is Norwegian or crusted scabies, and these scales are chock full of scabies mites. This is the most contagious form of scabies you will ever see. Cases like this end up causing epidemics of scabies if they are admitted into hospital or nursing homes undiagnosed.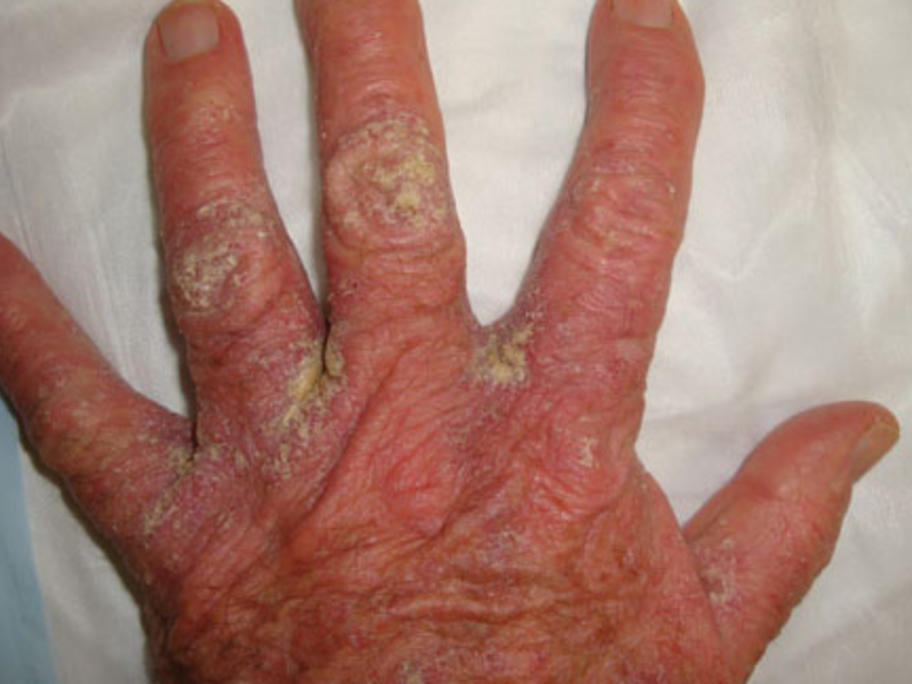 This gentleman had three hospital stays for unrelated conditions prior to his skin condition being correctly diagnosed. It is best treated with ivermectin orally followed by six days of topical permethrin cream overnight.