'Pin-up boy' free of hep C thanks to $1200 generics
IN WHAT'S believed to be an Australian first, a 61-year-old hepatitis C patient has been declared virus free three months after completing a course of generic drugs sourced in India.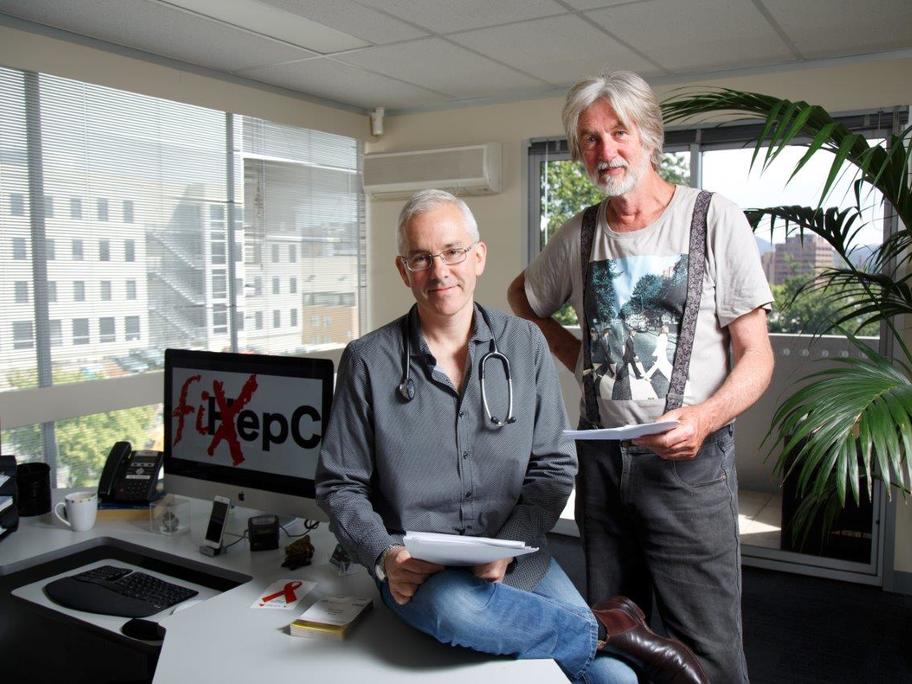 Generic drug advocate Greg Jefferys (pictured right) flew to India within a week of a generic version of sofosbuvir becoming available and took the drug in combination with ribavirin for 12 weeks. The treatment cost less than $1200. This is less than one eightieth of the official US price of sofosbuvir.
PBS listing of several new-generation direct-acting