Review: Technology - Salinity Monitor Spoon
The spoon works much like a thermometer, simply dipped into hot or cold food to measure the salt content. The LCD display on the spoon shows three ranges of sodium content: 0.6–0.8%, 0.9–1.1%, and 1.2% or more.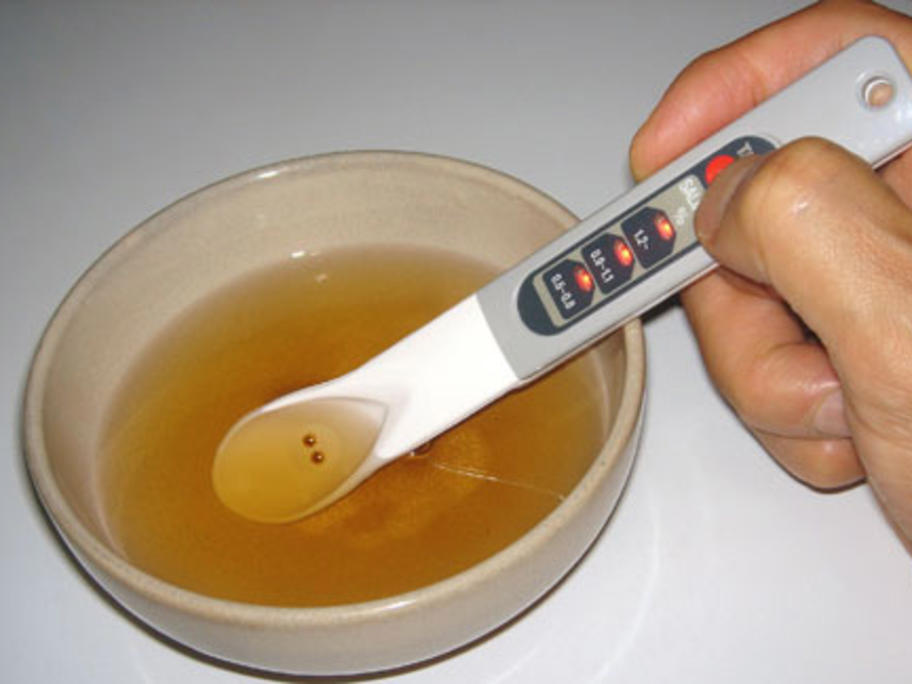 The display is large and well suited to elderly people. It gives the user the necessary information to decide how much of the soup or sauce they should eat – or whether they should skip it entirely.
The spoon is designed for hot soups, sauces or any