Smartphone ECG app a cheap way to screen for AF
Researchers from the University of Sydney used the AliveCor Heart Monitor for iPhone (iECG) to screen 1004 customers over the age of 65 in 10 pharmacies across Sydney.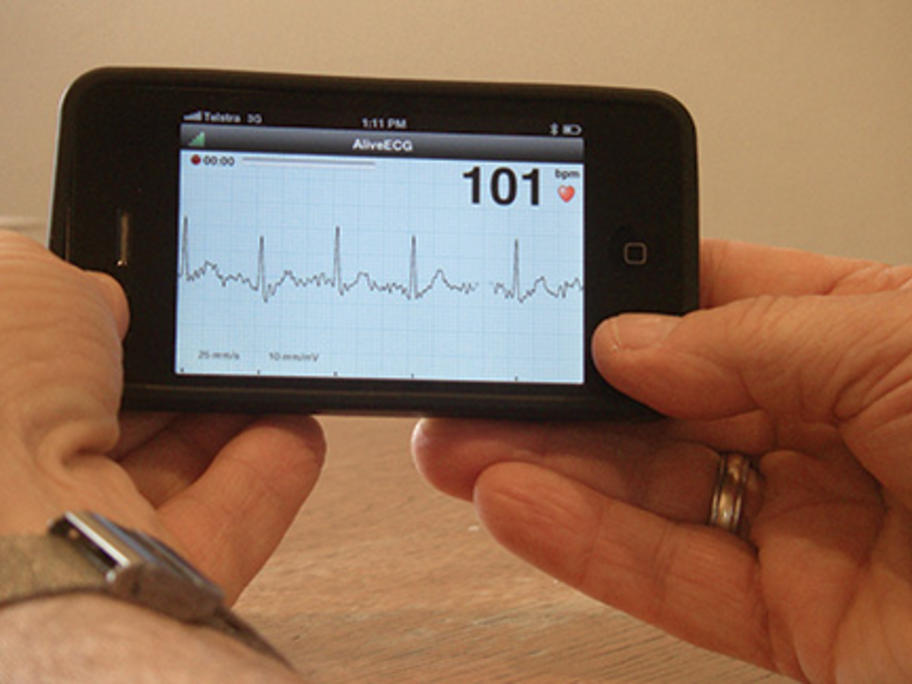 The iPhone app works with a special case and single lead ECG.
The ECG displays on the iPhone screen and is transmitted to a secure server for specialist review, while an algorithm makes a rhythm diagnosis.
Researchers said that they found the algorithm for automated AF diagnosis correctly diagnosed AF