A volunteer doctor gets a reminder to follow his own advice
REAL CASES
---
While volunteering for a not-for-profit organisation in the Pacific with my wife, Jane, we celebrated her birthday and our 25th wedding anniversary.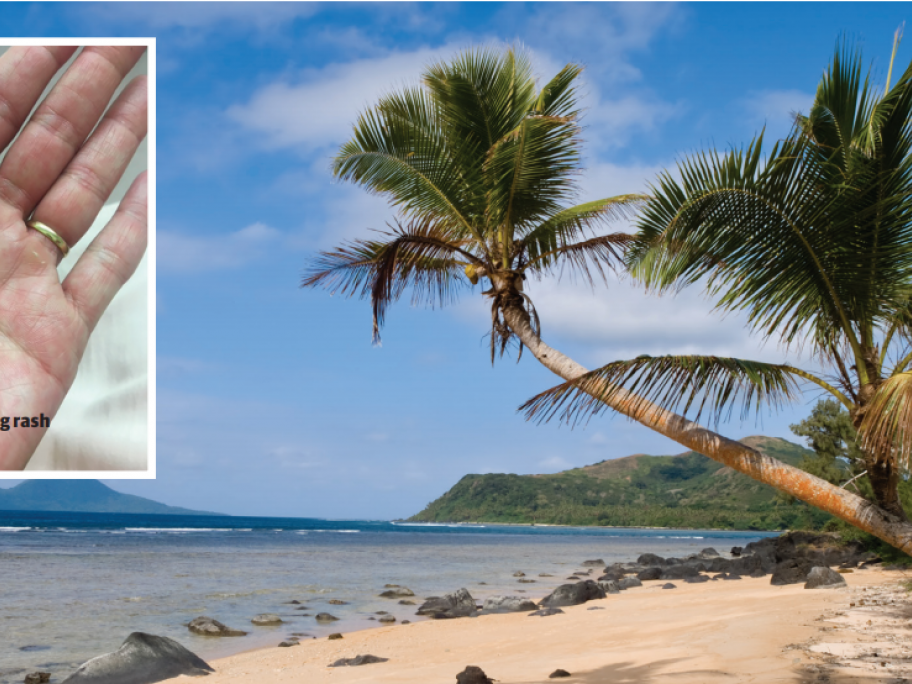 We spent time on one of the outer islands of Vanuatu, where I encountered presentations I had not seen in Australia.
We also experienced and enjoyed life in the tropics, eating fish and listening to late-night story-telling by the elders, accompanied by the laughter of the children.
The trip was during the wet season in late February and it was particularly humid.
Following