This is what's happening to bulk-billing rates
DATA POINT
---
GPs continue to bulk-bill at record levels despite the ongoing Medicare freeze.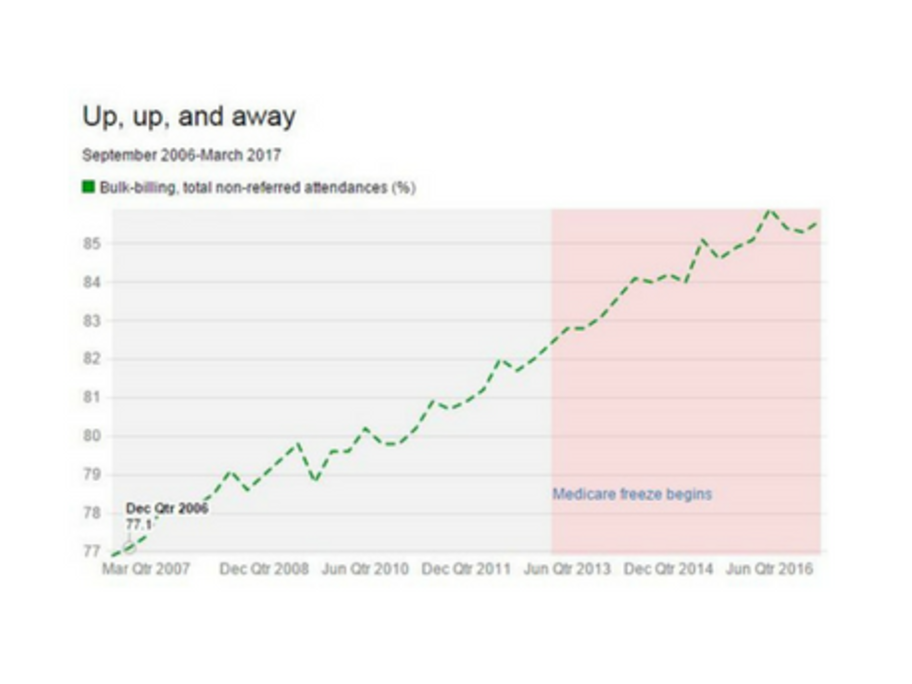 Minister for Health Greg Hunt says the rate of 85.6% for GP services in the three months to March proves that "Medicare is stronger than ever".
The bulk-billing rate for GP attendance items was 84% — another record high.
However, the average patient co-payment was also up 5%