Why should GPs care about primary health networks?
OPINION
One dream scenario is actually a current reality, says Dr Charlotte Hespe.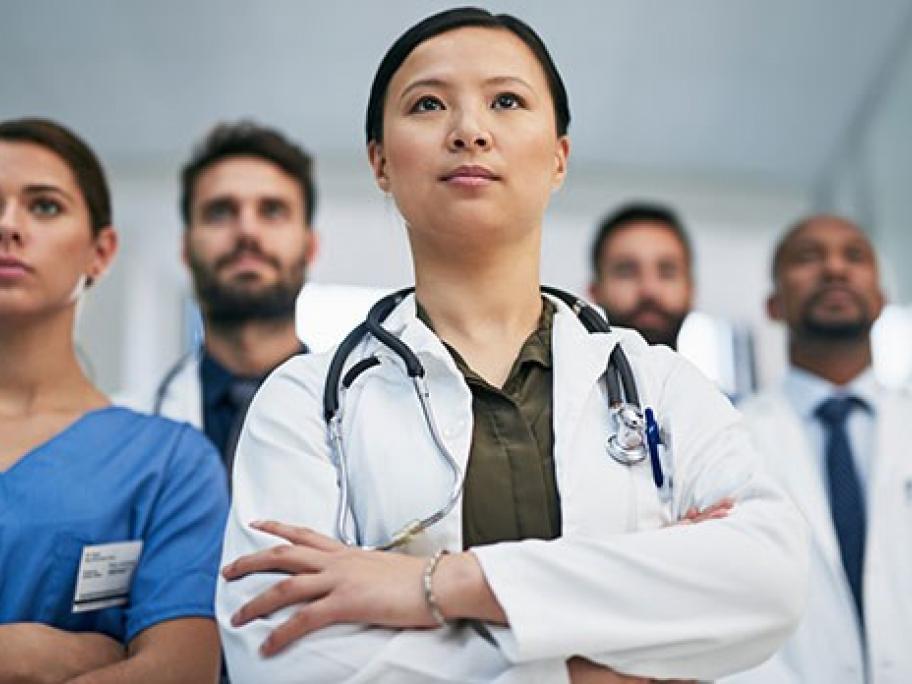 ---
Imagine it is Monday morning, and Margaret is in the waiting room. She is a 78-year-old widow who is living with poorly controlled diabetes, retinopathy, moderate renal impairment, osteoarthritis, depression and recurrent falls. She has been seeing you, her trusted GP, for the past 15 years.
 
To add to her current problems, her latest blood test shows iron deficiency anaemia, no doubt related to her polypharmacy and NSAID use.
 
Kylie, your practice nurse, pops in and says that she is worried about Margaret's mental health and thinks she needs some extra support. Margaret can't afford to see a psychologist.
 
Despite the fact that you are running behind, you don't stress. You ask Kylie to book her in to see the local hospital endocrinologist, who is coming next Monday to your practice with a diabetes educator to case conference some complex patients with you, your nurse, and the patient of course.
 
You also ask Kylie to get in touch with your local integrated care facilitator to help with a referral for a falls assessment.
 
Thankfully your practice also has access to John, a non-dispensing clinical pharmacist, who will see Margaret (in the practice or at home) on Friday for a medication review, OTC medication check, and to help assess what medications may be contributing to her current problems.
 
And finally, you look up your local Health Pathways, which quickly reveals referrals available for Margaret to be seen about her anaemia, as well as access to a local bulk-billing psychologist.
 
With the help of your practice team, and these available resources, you still manage to spend some valuable time with Margaret to listen to what is really worrying her.
To the majority of GPs at the coalface of our health system, this scenario is just a dream, and some may say delusional.
 
However, it is a reality happening now, as a result of programs funded and facilitated by primary health networks and the GPs who assist them.
 
Programs like this, and many more, are being developed in many primary health networks and in partnerships with local health districts around the country, such as:
Health Pathways that provide up-to-date clinical and referral management advice
Integrated diabetes care program
Funding for in-practice clinical pharmacists
Wellness programs such as falls prevention
Accredited, comprehensive CPD programs for GPs
Data-driven quality improvement and team-based care programs, in keeping with the patient-centred medical home principle, along with facilitation for implementation
Innovative digital health projects that connect up care
GP leadership schemes
I hear many GPs talk about feeling disenfranchised after defunding of the GP Divisions, along with a lack of trust in primary health networks after the rapid demise of Medicare Locals.
 
Why bother engaging with organisations that are no longer run by grassroots GPs?
 
Faced with increasing financial pressures, an ageing population and the rising burden of chronic disease, GP burnout and loss of joy in practising appear to be on the rise.
 
I read of many GPs opting to retire early in preference to continuing to suffer the daily stressors of delivering quality patient care while being so hindered by the system.
 
But primary health networks are not our enemy. They're a potential source of much-needed assistance.
 
They are specifically tasked to assist with six key priorities; mental health, Aboriginal and Torres Strait Islander health, population health, health workforce, e-health and aged care.
 
They are also tasked with facilitating and assisting general practice to deliver improved high-quality, patient-centred healthcare and outcomes and can provide assistance by the provision of new services to bridge the current gaps in care that are vitally needed and should be supported to do so.
 
If you want to influence the design of new services, then please put your hand up to be a clinical advisor.
 
Engage with your primary health network practice support team by inviting them into your practice.
 
Tell them what you need or ideas on how to transform the way we work. GPs are already assisting their primary health networks by providing leadership and advice on clinical councils, advisory councils and via CPD events.
 
This ensures they can be more relevant and regionally driven.
 
In collaboration with local health districts and community health services, primary health networks can assist GPs to ensure people like Margaret get the health services they need and deserve, whilst always keeping the GP-patient relationship at the centre of care.
 
The cautionary note to my tale is that primary health networks will only be able to succeed if they are actually funded to do the things they are tasked to do!
 
Currently they are adequately funded to commission specific services, but do not get enough funding to actually deliver services and support GPs.
 
If we want access to organisations that can support general practices in delivering better healthcare, then we need to be more vocal about ensuring primary health networks receive funding that aligns with these expectations. 
It is also wise to remember that if they are closed down (for whatever reason) the current money will not be redirected into general practice.
---
Related news