All that itches is not thrush
A 55-YEAR-OLD woman presented for routine cervical Pap smear with pale-white textural changes in the vulva along with multiple erosions (Images 1a, b). On further questioning, she has been suffering from the same genital condition since age 30 and gets relief from intermittent topical steroid ointment. What is the provisional diagnosis?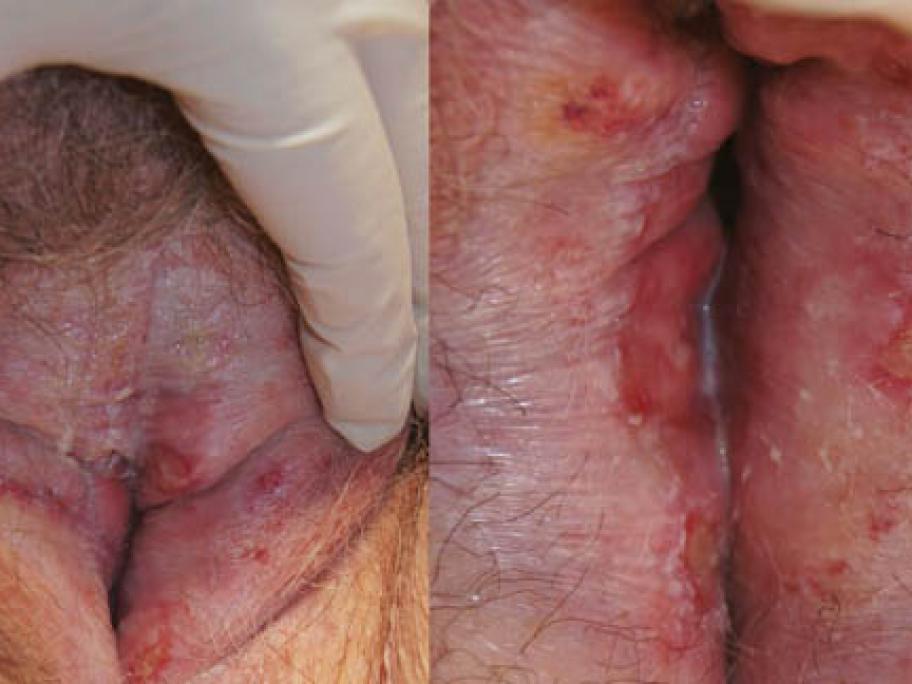 VULVAL LICHEN SCLEROSUS
Vulval lichen sclerosus (VLS) is a potentially debilitating condition characterised by vulval itching, pain and erosions that can range from mild to severe.
The affected vulva