Aortic valve stenosis
A 58-YEAR-OLD schoolteacher presents for investigation following a recent episode of severe central chest discomfort and palpitations on exertion. This has occurred on two previous occasions accompanied by dyspnoea and mild dizziness.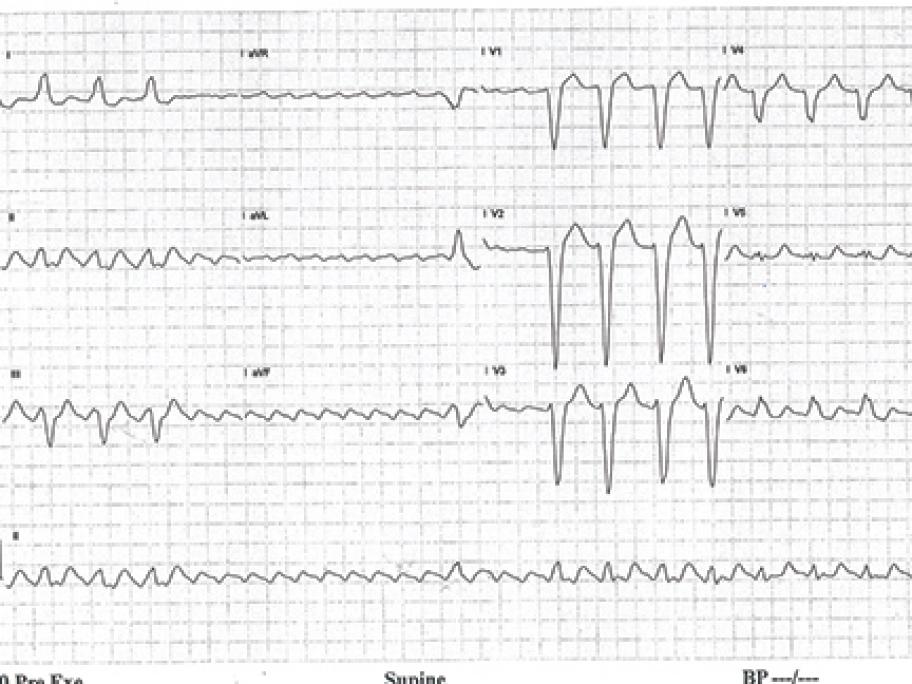 He is an ex-smoker with a soft family history of vascular disease but no significant past medical history and he is on no regular medications.
Examination reveals a harsh grade 3/6 systolic ejection murmur heard along the left sternal edge and radiating into the neck. His pulse is 76 per minute and irregular and BP 140/85.
Recent blood tests