Can you interpret this X-ray?
Doctors in the US struck oil when they discovered an unusual mass in an elderly woman's lung that was left behind from a treatment she had received 60 years earlier.
The 86-year-old initially presented to a hospital in Florida with burning and epigastric pain and was diagnosed with gastro-oesophageal reflux.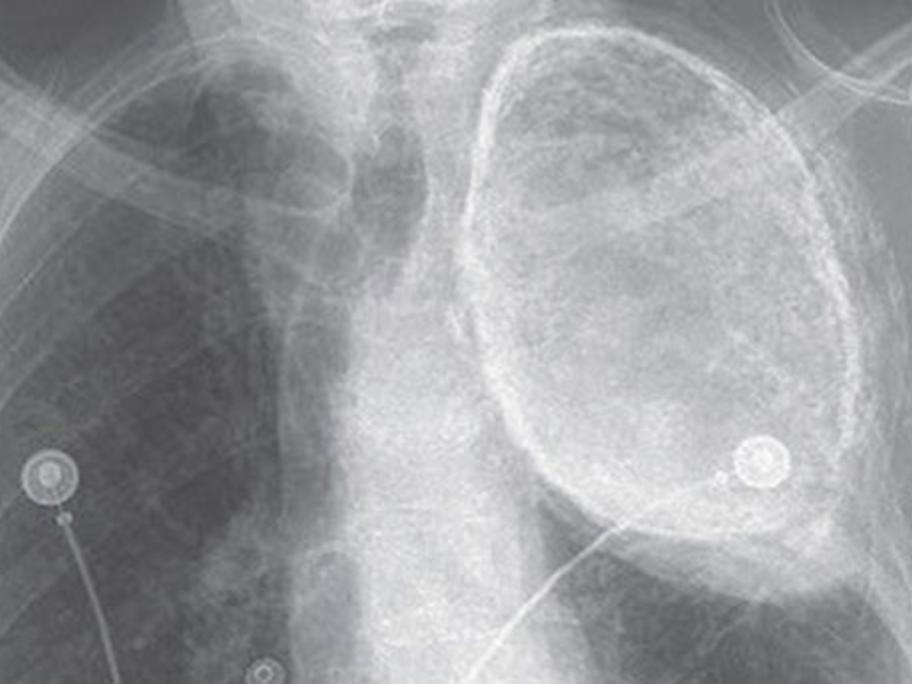 However, a chest X-ray revealed an unrelated abnormality: a dense opacity in the upper area of the left lung.