An ECG tells a complex tale
A FRAIL 85-year-old man is brought to ED from a local rehabilitation facility with severe central chest pain. He was in rehab recovering after a CVA three months ago. The CVA was thought to be thromboembolic secondary to AF.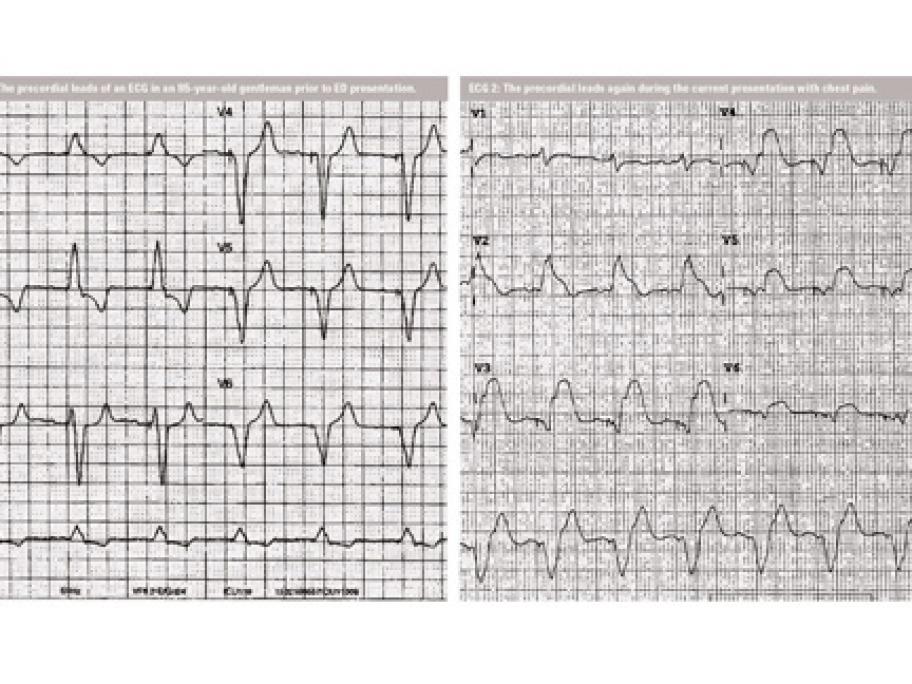 Three weeks ago he had a dual chamber permanent pacemaker (PPM) inserted for sick sinus syndrome. While in hospital for the pacemaker insertion, he suffered a NSTEMI and was found to have three vessel coronary disease with a likely culprit lesion being in the proximal LAD.
He underwent percutaneous coronary intervention (PCI) to his LAD one week