Excise all lentigo malignas
He was diagnosed with lentigo maligna of the forehead when aged 94 but was simply observed.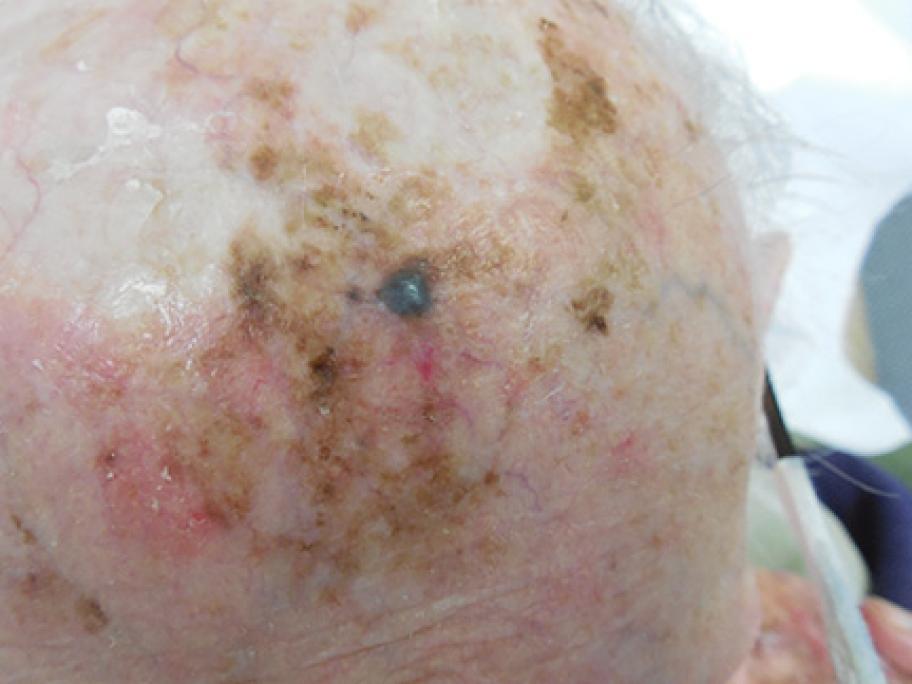 He disappeared from regular review before being referred when this nodule arose. It came up quite quickly and was Clark level IV, 1.6mm thick with quite a few mitoses indicating it was aggressive.
All lentigo malignas should be properly treated by excision when first diagnosed, irrespective of the patient's age.
More images at www