Finger injury fails to heal
It was in fact a squamous cell carcinoma (SCC) in situ (i.e. confined to the epidermis). Excision of this lesion would require a skin graft to close the defect.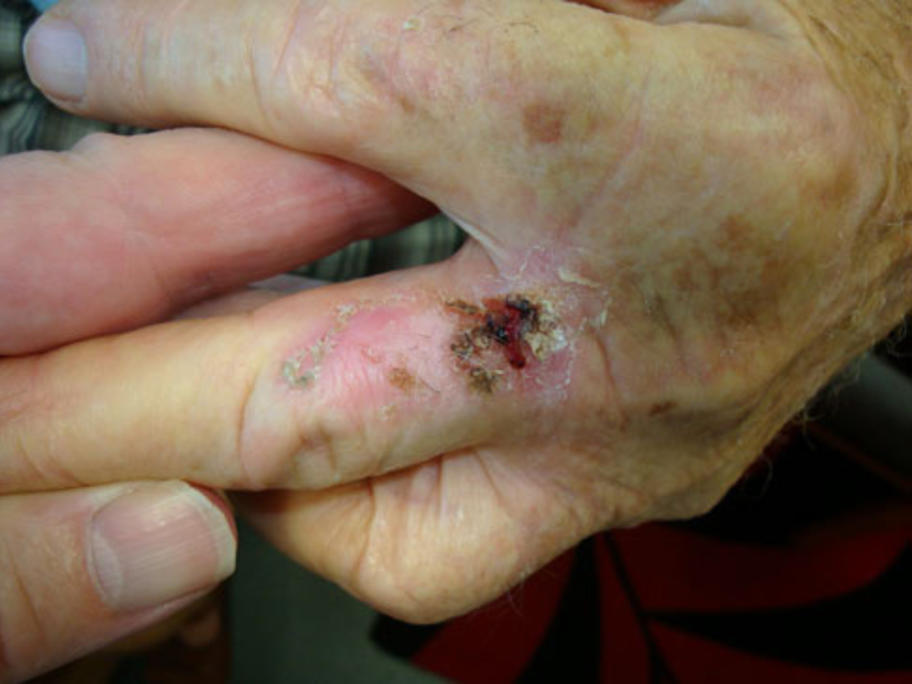 Other options include curette and cautery destruction, which is what was done in this case, but alternatives include photodynamic therapy, 5-fluorouracil cream twice daily for six weeks or imiquimod cream for six weeks.
The latter is an off-label use at present in Australia but it works well. Solar keratoses on the dorsa of the hands are common but look out for SCC in situ in the web spaces.