'I immunise' campaign uses ethics to sway the sceptics
RESEARCHERS in Fremantle have turned the tables on alternative lifestyle anti-vaxxers with a campaign championing parental ethics.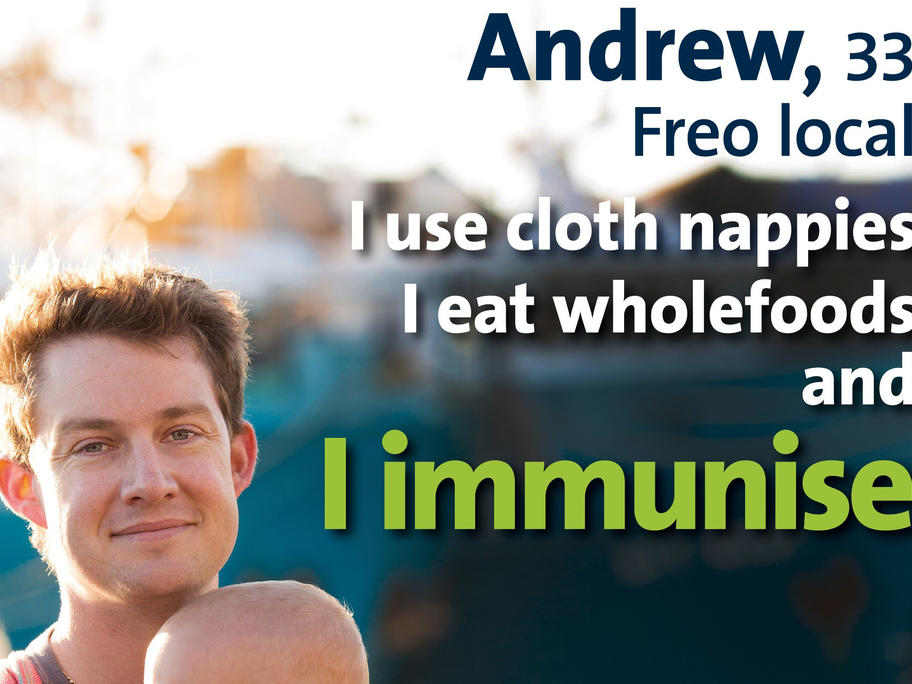 A study shows the campaign swayed many locals to think differently about immunisation.
The novel 'I immunise' vaccination promotion featured six local parents, five mothers and one father, who identify as living an alternative lifestyle but who also vaccinate their children.