Moisturiser is sole treatment
If VT, there will be little bubbles under the skin and tinea between the toes. If KE, there will be no vesicles and just a history of skin slowly peeling superficially. KE will occur on both soles and maybe palms. It usually settles after a few weeks without treatment except moisturisers.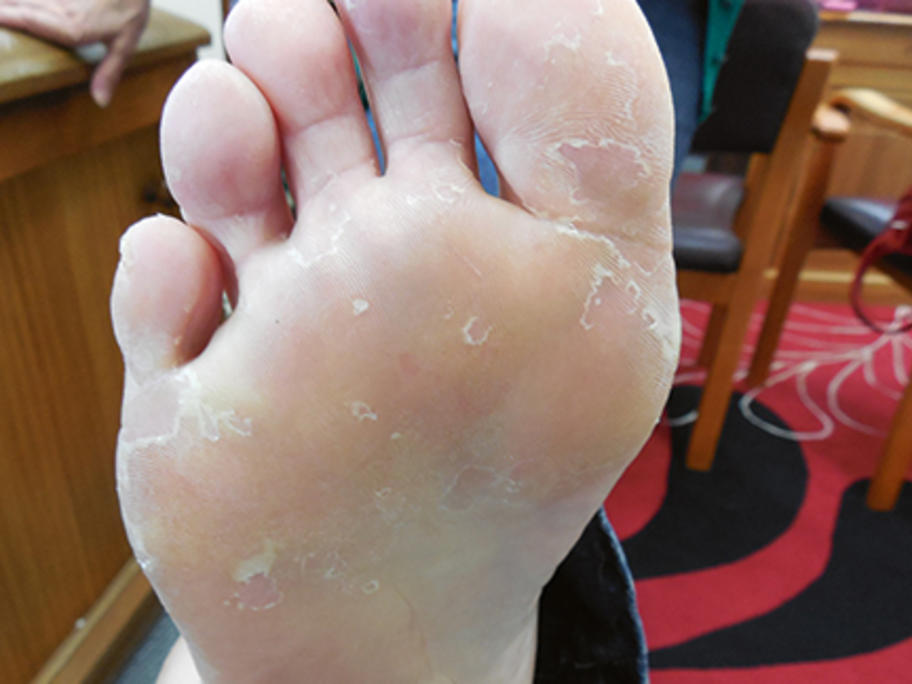 Topical steroid creams make little difference to the course. Take skin scrapings if there is any question of fungal infection.
www.skinconsult.com.au