More than one cause for mouth lesion
She was taking Plaquenil (hydroxychloroquine) but had also been given a topical steroid ointment to apply to the oral lichen planus on her buccal mucosa.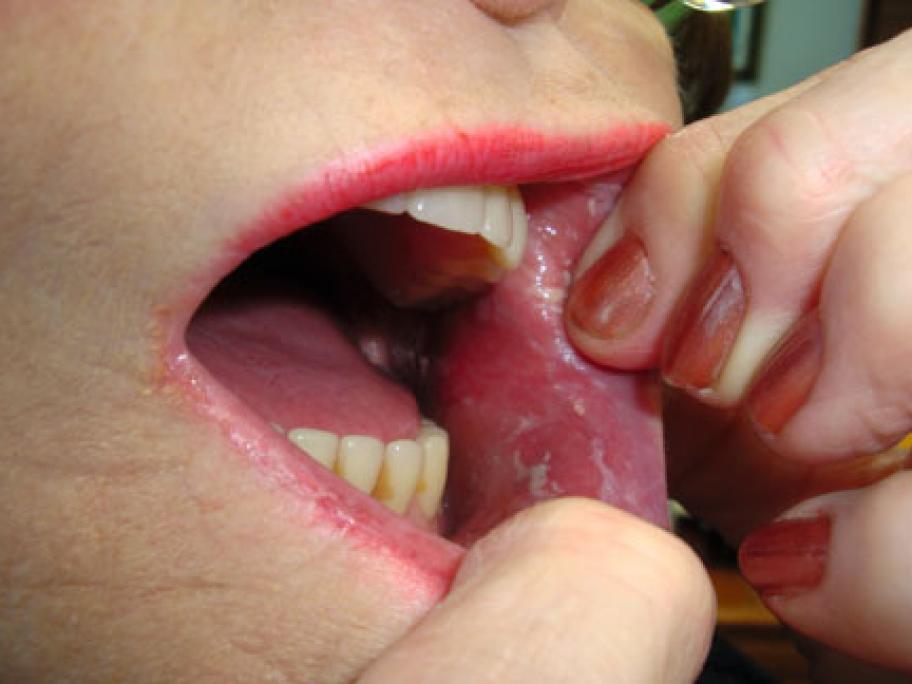 Friable, white mucosal plaques are evident in the picture. Usually lichen planus gives a white net-like mucosal reaction that cannot be wiped away.
This mucosal plaque was easily wiped off. In this case she had candida superimposed on her lichen planus. It was presumably induced by the topical steroid being applied intra-orally.
She was treated with amphotericin lozenges for a week and her oral pain