Mutation may be passed on to kids
This week's image shows a posterior chest wall pigmented area in a female.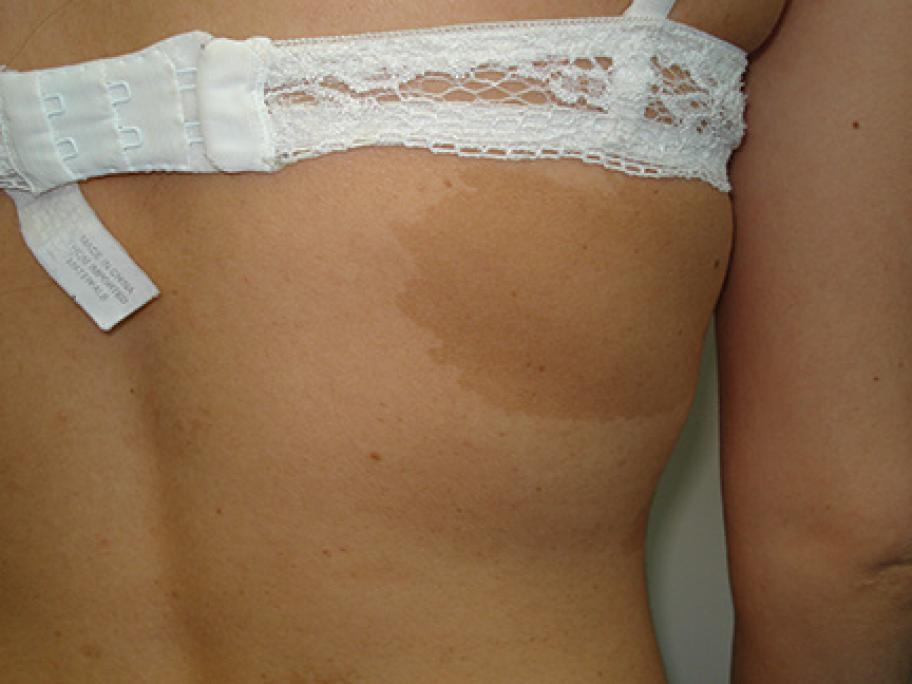 The waist area shows two other smaller areas of pigmentation. These are café-au-lait macules. Having more than six is highly suggestive of type 1 neurofibromatosis. Check axillae for Crowe's sign of axillary freckling (which this patient had) to confirm the diagnosis.
It is an important diagnosis to make as patients may develop optic gliomas and CNS tumours. The characteristic pedunculated skin neurofibromas are often late in developing and their