This is not an allergic reaction
THIS florid reaction to topical 5-fluorouracil involved excessive crusting and secondary infection. The patient had diffuse solar damage on his forehead and decided on a field treatment with 5-fluorouracil.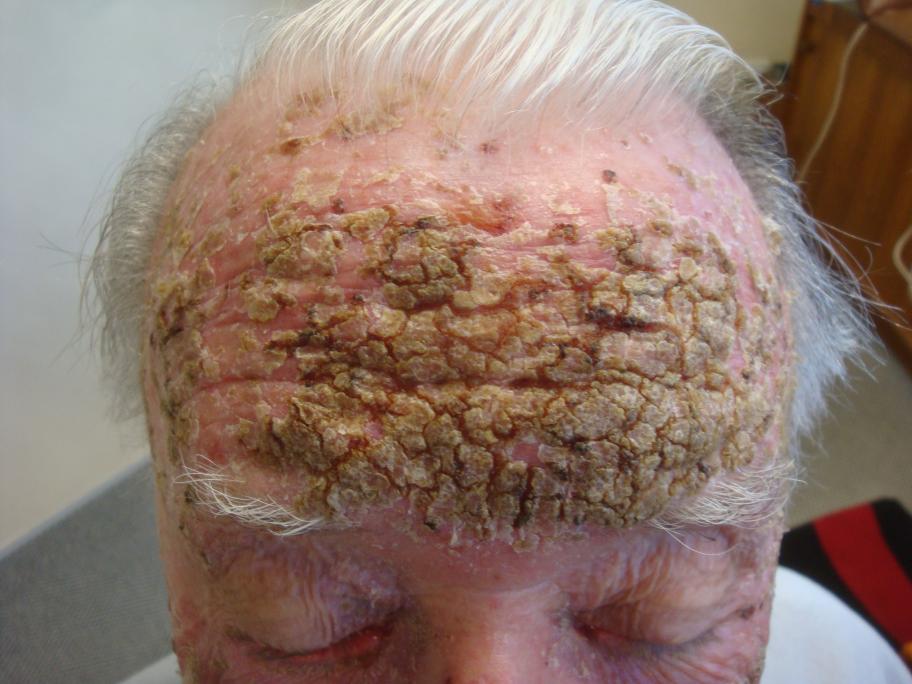 He applied it daily and did not reduce the frequency of application despite getting an oozing reaction. The fluid dried, forming crusts with secondary staph infection.
This was not an allergic reaction. He was treated with mupirocin ointment applied after soaking the crusts to soften and remove them. 
The area looked surprisingly good afterwards. There