Oral steroids may be indicated
The patient has a history of atopic eczema and contact allergies. With a generalised eczema like this with secondary infection, try to settle the patient's skin down with a course of oral steroids.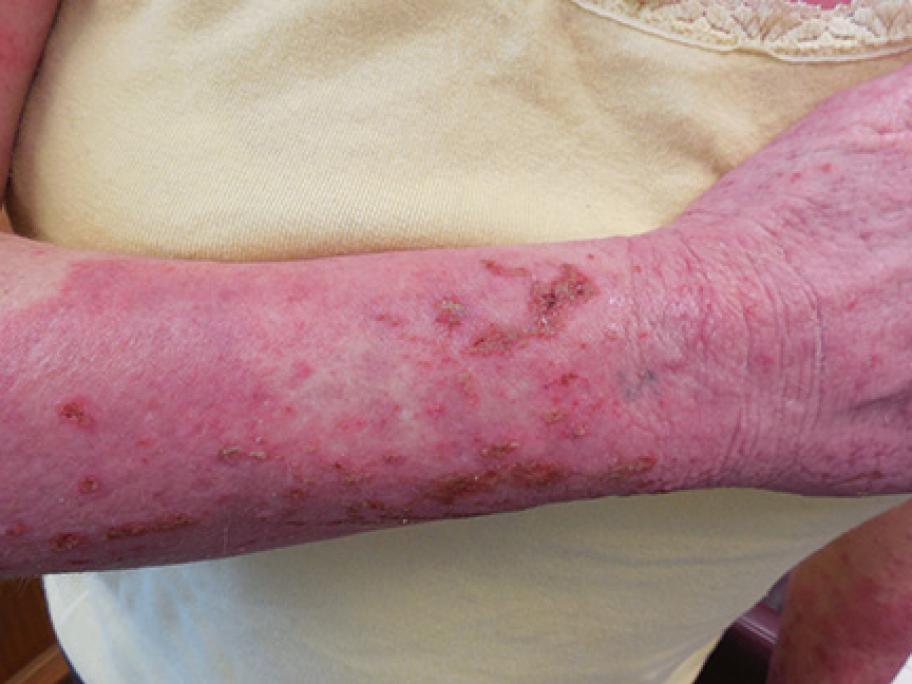 Start with 50mg prednisolone and reduce by half every five days then stop after two weeks. Treat the infection with oral antibiotics. Prescribe moisturisers and some betamethasone cream 0.02% to deal with any flares. Deal with other factors causing a flare.
www.skinconsult.com.au